where's my wellness credit?
The HR Service Center automatically conducted a verification process with WebMD to verify that you earned the required 1,000 points between January 1, 2021 through November 12, 2021 to qualify for the Wellness Credit in 2022. See the Where can I see confirmation of my 2022 Wellness Credit section below for more information.
The
2022 Wellness Credit
is a premium reduction of up to $750 annually on qualifying Chevron-sponsored medical plan coverage premiums from January 1, 2022 through December 31, 2022. The deadline to qualify for the 2022 Wellness Credit is November 12, 2021.
If you want to learn about the reduced medical premiums for January 1, 2023 through December 31, 2023, see the
2023 Wellness Credit
page.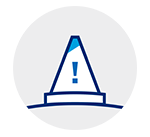 If you have a health condition and don't think you can meet a standard for qualifying for the health rewards and Wellness Credit, you might be eligible for an opportunity to earn the same reward by different means. Send an email to
heart@chevron.com
and we will work with you to find alternative activities that are right for you considering your health status.
Healthy You and health rewards are voluntary wellness programs available to all benefits-eligible U.S.-payroll employees. This
Notice Regarding Chevron's Wellness Programs
applies to health information that may be collected when you participate in Chevron's wellness programs, including how it's collected, how it's used, who will receive it, and what will be done to keep it confidential.
The health questionnaire is completely voluntary. Only you, WebMD, Chevron health care plans, and certain third party health care plan vendors will have access to your individual health questionnaire results.
This communication provides only certain highlights about changes of benefit provisions. It is not intended to be a complete explanation. If there are any discrepancies between this communication and the legal plan documents, the legal plan documents will prevail to the extent permitted by law. Oral statements about plan benefits are not binding on Chevron or the applicable plan. Chevron Corporation reserves all rights, for any reason and at any time, to amend, change or terminate these plans or to change or eliminate the company contribution toward the cost of such plans. Such amendments, changes, terminations or eliminations may be applicable without regard to whether someone previously terminated employment with Chevron or previously was subject to a grandfathering provision. Unless required by applicable law, there are no vested rights with respect to any Chevron health and welfare plan benefit or to any company contributions towards the cost of such health and welfare plan benefits. Some benefit plans and policies described in this document may be subject to collective bargaining and, therefore, may not apply to union-represented employees.