rethink

support for parents of children with learning or behavior challenges
earn points toward health rewards
Watch the video about Rethink tools and services to earn points toward health rewards. (See below to watch the latest video.) Next, record completion of this activity by going to the Rewards page on the WebMD website. Locate the Rethink video activity under the Emotional Wellbeing category on the page, click the I Did This button, and complete the required fields to receive points for this activity.
Rethink is a service available to all U.S.-payroll employees eligible for Chevron health and welfare benefits. Parents caring for children with developmental disabilities or learning and behavior challenges can receive free, live teleconsultations with behavior experts to answer questions, and provide guidance and resources. Additionally, Rethink provides parents with over 1,500 easy-to-follow videos depicting behavior experts and educators teaching children skills such as language, socialization, self-help, academics, vocational, and more. Printable materials as well as on-demand web-based training complement these tools as parents support their children in reaching their top potential.
Rethink can provide support for…
Autism spectrum disorders
Developmental delays
Intellectual disabilities
Learning disabilities
Speech/language problems
ADD/ADHD
Down syndrome
Problem behaviors
While the program is best suited for children or young adults with developmental disabilities, there is no diagnosis or age range requirement to use Rethink. All families with children can benefit from this service and the Rethink resources.
Rethink is a service available to eligible Chevron employees caring for children with developmental disabilities or learning and behavior challenges. Learn about the services and tools available through Rethink in this short video.

Please note: Watching this video is only eligible to receive points toward Health Rewards for the "Watch a Rethink Video" activity; it is not eligible for points under the "Watch a Health Benefits Video" activity.
monthly parenting webinars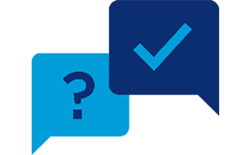 Check out the free webinars from Rethink for a new parenting topic each month. Get the schedule and register here. Learn more about the Rethink service for U.S.-payroll employees.
the many ways to use rethink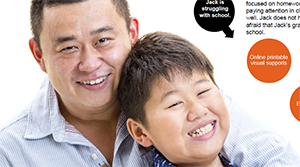 Jack is struggling to start and stay focused on homework after school. Jack does not have a diagnosed learning disability, but his father is afraid that Jack's grades will fall as he gets further into middle and high school.
Maria, is diagnosed with Intellectual Disability and her mother, Kristy, isn't sure where to begin. Kristy needs help getting organized, support, and someone to talk with about how to best help her daughter.
shanice pdf opens in new window
Shanice has recently been diagnosed with Autism Spectrum Disorder (ASD). Her parents use Chevron's mental health benefits and the Rethink service to create a well-rounded treatment solution.
rethink
Plan Type WorkLife program
Eligibility U.S. Payroll Employees
Enrollment Coverage automatic, if eligible. To participate, create an account on the Rethink website or contact Rethink directly.
Administrator Rethink
Phone 1-800-714-9285
Website chevron.rethinkbenefits.com
Mobile App Rethink App on Apple store or Google Play
This web page provides only certain highlights about changes of benefit provisions. It is not intended to be a complete explanation. If there are any discrepancies between this communication and the legal plan documents, the legal plan documents will prevail to the extent permitted by law. Oral statements about plan benefits are not binding on Chevron or the applicable plan. There are no vested rights with respect to Chevron health care plans or any company contributions towards the cost of such health care plans. Rather, Chevron Corporation reserves all rights, for any reason and at any time, to amend, change or terminate these plans or to change or eliminate the company contribution toward the cost of such plans. Such amendments, changes, terminations or eliminations may be applicable without regard to whether someone previously terminated employment with Chevron or previously was subject to a grandfathering provision. Some benefit plans and policies described in this document may be subject to collective bargaining and, therefore, may not apply to union-represented employees.