overview
Protecting workforce health and safety is a top priority for Chevron. If you do become sick or injured in the course of your work, the company's Workers' Compensation team is here to provide you with support to navigate the workers' compensation claims process and a safe return to work.
If you're ill or injured on-the-job, you should notify your supervisor about the incident immediately.
initiating a workers' compensation claim
To initiate a workers' compensation claim, you or your supervisor should call 1-800-301-2546.
Workers' Compensation provides medical treatment and/or benefits for employees who have sustained an injury during their employment. Once your claim has been received, an adjuster will contact you to discuss the details of your injury and assist you through your recovery process.
Be sure to follow any other on-the-job illness or injury notification processes that may be specific to your location.
initiating the Disability Management process
To determine if you may be eligible for disability benefits and/or job protection under the Family and Medical Leave Act (FMLA) or a state or local leave law, you're required to complete the steps outlined by the Disability Management process.
An adjuster is responsible for managing all aspects of your claim and may assign a nurse case manager to assist in your recovery. Once your adjuster receives all the necessary information to determine compensability, you will be notified of their decision to approve or deny your claim.
During the evaluation process, Chevron's absence management partner will manage your absence and determine if you are eligible for disability benefits and/or job protection under FMLA or a state or local leave law.
If your workers' compensation claim is found to be compensable, the absence management partner will close their handling of your disability claim (at this point, your claim will now be handled by Chevron Workers' Compensation), but they will continue to follow your absence under FMLA, if applicable. You will be provided notification of claim approval or denial.
Chevron's workers' compensation claims are administered by Broadspire, a third-party vendor.
additional information resources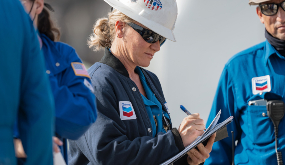 workers' compensation (intranet) opens in new window
Access more information about Chevron's workers' compensation team, as well as related processes and information.
Learn about the process to report certain absences and receive related benefits for which you may be eligible.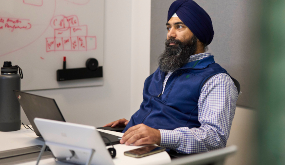 family and medical leave act (FMLA)
Browse information about the U.S. federal law that provides job protected leave for certain medical reasons.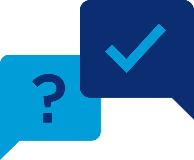 have questions about workers' compensation?