COVID-19

HR and benefits information for U.S.-payroll employees
frequently asked questions
For benefits: Information, updates and answers to many common benefit questions are located below on this page. If, after reviewing this page, you still need help, please send an email to Chevron benefits for assistance. (Search for Your Chevron U.S. Benefits in your Outlook address book.)
For all other HR topics: For questions about other HR topics like working from home, pay status, phone and internet expense reimbursement, vacation, and sickness guidelines visit the U.S. HR website for frequently asked questions. (Chevron intranet access is required to view these FAQs. If you don't have intranet access, contact your supervisor or HR business partner for further assistance.)
This page is updated regularly as new information is released.
Bookmark this page and and return to it often for the most current updates available.
The information and resources on this page apply to U.S.-payroll employees.
This page last updated: April 15, 2022
new! benefit coverage for at-home tests
You can now receive up to eight over-the-counter, FDA-approved, at-home COVID-19 diagnostic tests per each 30-day period through your Express Scripts prescription drug coverage. Learn more about what you need to know.
i need help with ...
We may all be facing a shared challenge, but our experiences are unique and no one solution fits everyone. We've organized common U.S. resources and programs below that you can draw upon to best fit the unique needs of your personal scenario.
caring for my family

managing an illness
key medical benefit resources
quick access
virtual health services
Public health and medical professionals are encouraging the use of virtual health services (or telehealth) for non-emergencies, where available. Your Chevron benefits provide access to these tools and services. Learn more here.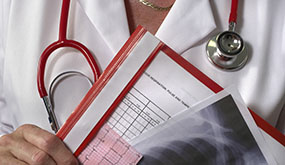 second opinion service
2nd.MD is a second opinion service that could provide guidance about alternate treatment options if the COVID-19 outbreak has affected your medical care and treatment plan. Learn more.

do you need help with a COVID-19 health claim?
If you have questions about or issues with any health claim – including claims for COVID-19 testing and treatment services – contact your health plan claims administrator directly for resolution. You can locate health plan contact information here.
prescription drug updates
flexible spending account changes
The Secretary of the Department of Health and Human Services (HHS) may, under section 319 of the Public Health Service (PHS) Act, determine that: a) a disease or disorder presents a public health emergency (PHE); or b) that a public health emergency, including significant outbreaks of infectious disease or bioterrorist attacks, otherwise exists. On January 31, 2020, the determination was made that a public health emergency exists in the United States as the result of the continued consequences of coronavirus disease 2019 (COVID-19) pandemic.
This
Coronavirus public health emergency period
(often referred to as the
COVID-19 emergency period
) has existed since
January 27, 2020
. The COVID-19 emergency period is currently due to expire on
July 15, 2022
, but is subject to change.
This is important to know because many (but not all) of the temporary benefit plan rules referenced on this page are stated to expire at the end of the COVID-19 emergency period. See each plan's documentation below for more information.
Chevron has adopted certain provisions of recent COVID-19 relief legislation that affect the HCSA. If you participated in the HCSA at any time in 2020 or 2021, be sure to review the temporary opportunities that may be available to help you:
Chevron has adopted certain provisions of recent COVID-19 relief legislation that affect the DCSA. If you participated in the DCSA at any time in 2020 or 2021, be sure to review the temporary opportunities that may be available to help you:
family support resources
Families across the U.S. continue to navigate new challenges and uncertainty related to the COVID-19 pandemic. Chevron recognizes the many hats you're wearing right now — educator, caregiver and employee — so that's why we're taking steps to help ease the obstacles you face on a daily basis. We have a list of resources you can start using right now, and we're working on additional support for the near future.
There are no ESIP plan changes in effect due to COVID-19 at this time.
As a reminder, Fidelity is available to provide guidance and answer your financial questions. While they have suspended onsite visits in Houston and San Ramon, and services are limited at their Investor Centers at this time, you can still complete transactions online and get assistance by phone. Here are some resources you may find helpful for managing your retirement savings and investments.
Call 1-800-603-4015 to speak with a Planning and Advice Consultant
Available Monday through Friday, 5:30 a.m. – 5:30 p.m. PT (7:30 a.m. – 7:30 p.m. CT)
Visit the Fidelity Resource Center for updates, resources and online services.
Review these tips to navigate volatile markets.
Visit the Guidance and Advice page for additional Fidelity resources.
Learn about financial counseling available for you if you're terminally ill, or for your surviving spouse/domestic partner or other beneficiary (if you don't have a spouse or domestic partner) if you die.
Estate planning resources are available to help you plan or make updates to an existing plan.
If you participate in the Supplemental Life Insurance Plan, you have access to free Will Preparation Service.
You can review your life insurance coverage - and make adjustments if necessary - on the BenefitConnect website. After you log in, choose the View my current coverage tile on the home page to review your current benefits. Choose Change my protection coverage from the I need to tab, Health and Welfare column to make changes.
personal emergency preparedness
Whether you're facing the prospect of a hurricane, earthquake or a pandemic, there are standard emergency preparations that should always be a part of your preparation. If you haven't done so recently, we have a suggested list of things you can verify and - if needed - update. Note: intranet access may be needed for some functions. Call 1-888-825-5247 (1-832-854-5800 outside the U.S.) for a menu of options to assist you.

save this number
1-888-825-5247 or 1-832-854-5800 outside the U.S. remains available to connect you with a variety of HR and benefit resources. Talk to the HR Service Center to report a life event or get help managing your health, wealth and life benefits. Report an illness or injury under the Disability Management Program. Connect to HR Shared Services if you need help with other employee HR services and don't have access to My HR.