for legacy REG U.S.-payroll employees
welcome to chevron pay and benefits
key deadlines & to-do
Use our consolidated list of key deadlines & tasks to help you organize the things you need to do.
learning timeline
An overview of Learning, Talent and Onboarding Roadmap integration activities is available through this timeline. All dates are tentative and subject to change.
post-transition information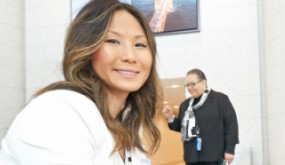 pay & compensation
health, protection, worklife
See Plan Ahead section below for more
time away benefits
You'll have the opportunity to attend a variety of virtual and/or in-person onsite education sessions hosted by the Chevron benefits, compensation and performance management teams. These sessions are another way to learn about your Chevron pay, benefits and career and ask questions. Use the tabs above to locate current schedules and watch recorded replays.
introduction to chevron performance management: goal setting
These sessions, hosted by the Chevron Performance Management (PM) team, will provide you with an introduction to Chevron's PM program – specifically the first step of the cycle: goal setting. Information shared here will help you prepare for required actions early in the new year. Please note: O&M employees will not participate in the 2023 PM program therefore their attendance is not required.
Open this schedule to review available sessions and to download a meeting invitation to your calendar.
time entry office hours
Join experts from Chevron's Time Administration team to learn more about the time entry process that applies to you (it can differ depending on your job status). A series of office hours will be made available for employees while a set of training sessions are open to supervisors. Use this opportunity to ask questions, seek additional clarity and learn more about the resources that are available to you during this transition.
Open this schedule to review available sessions and to download a meeting invitation to your calendar.
Note: REG intranet access is required to review these recordings.
pension and 401(k) benefits
health, protection, time away benefits
chevron pay and compensation
other general integration sessions
This web page provides only certain highlights about changes of benefit provisions. It is not intended to be a complete explanation. If there are any discrepancies between this communication and the legal plan documents, the legal plan documents will prevail to the extent permitted by law. Oral statements about plan benefits are not binding on Chevron or the applicable plan. There are no vested rights with respect to Chevron health care plans or any company contributions towards the cost of such health care plans. Rather, Chevron Corporation reserves all rights, for any reason and at any time, to amend, change or terminate these plans or to change or eliminate the company contribution toward the cost of such plans. Such amendments, changes, terminations or eliminations may be applicable without regard to whether someone previously terminated employment with Chevron or previously was subject to a grandfathering provision. Some benefit plans and policies described in this document may be subject to collective bargaining and, therefore, may not apply to union-represented employees.