welcome to chevron benefits

pasadena refinery represented employees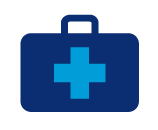 health & protection
Coverage started January 1.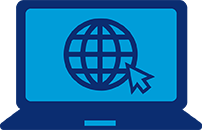 pay & time system
You now have access to Chevron HR systems, including SAP HR. Do not use SAP HR to report time worked and time off, but you will use it to view and manage all other aspects of your pay and time.

401(k) transition
You can now manage your Chevron ESIP account (401k), including changing your contributions and investments.
Your PRSI balance is not available to view/manage until the blackout ends.
1-888-825-5247 option 2, 3, then 2
health, protection, time away
Learn about health and wellness, protection, time away, work and life balance benefits.
vacation
key contacts
For benefits, life events or other HR questions, start with HR Service Center at 1-888-825-5247. Other resources include:

watch your email
Watch your inbox for updates from either of these Chevron email accounts: Your Chevron U.S. Benefits or HR Communication Group.
This web page provides only certain highlights about changes of benefit provisions. It is not intended to be a complete explanation. If there are any discrepancies between this communication and the legal plan documents, the legal plan documents will prevail to the extent permitted by law. Oral statements about plan benefits are not binding on Chevron or the applicable plan. There are no vested rights with respect to Chevron health care plans or any company contributions towards the cost of such health care plans. Rather, Chevron Corporation reserves all rights, for any reason and at any time, to amend, change or terminate these plans or to change or eliminate the company contribution toward the cost of such plans. Such amendments, changes, terminations or eliminations may be applicable without regard to whether someone previously terminated employment with Chevron or previously was subject to a grandfathering provision. Some benefit plans and policies described in this document may be subject to collective bargaining and, therefore, may not apply to union-represented employees.