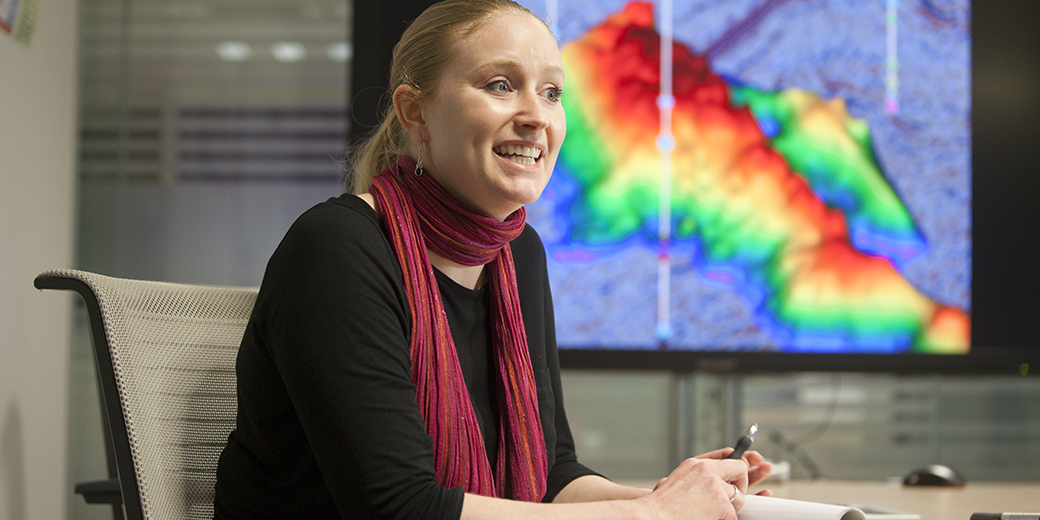 introduction
The following pictures and information are provided to help employees who are considering an assignment in Aberdeen, Scotland, to see what it is like to live and work there.
Aberdeen is located in North East Scotland on the North Sea, with small villages at the mouth of the River Dee (to the south) and the River Don (to the north). Nicknamed the Granite City because many of the city's buildings incorporated locally quarried gray granite during the mid-18th to 20th centuries, Aberdeen's rich history dates back 8,000 years. It is the third most populous city in Scotland, with approximately 200,000 people. Including the many surrounding towns and villages, the population of the area is closer to 400,000. Aberdeen's location in relation to the equator is roughly the same as Moscow's. During the winter solstice, the sun rises at 8:47 a.m. and sets at 3:27 p.m. During the summer solstice, the sun rises at 4:12 a.m. and sets at 10:09 p.m.
The climate is chilly with an average high of 16° C (61° F) and an average low of 10° C (50° F). In the winter the average high temperature is 6° C (43° F) and an average low of 0° C (32° F).
Aberdeen's airport, Aberdeen Regional Airport (ABZ), hosts 20 airlines and offers flights to about 40 cities in 13 countries.
work environment
Chevron has two buildings - Chevron House and Seafield House - in Aberdeen. They are located on the west side of the city on the Hill of Rubislaw. Both facilities offer a highly collaborative work environment with cubicles, huddle rooms, and interactive cafés. Chevron provides state-of-the-art office furniture with sit/stand desks to promote the healthy behavior of alternating between sitting and standing throughout the workday.

The buildings also have IDE rooms (integrated decision environment) with video conferencing, which helps improve the speed and quality of decision making in key areas such as safety, reliability, environment and production.

There is also a fitness facility that has the latest exercise equipment. It is open to employees 24 hours a day, seven days a week.

Chevron House has a cafeteria that serves breakfast, lunch including salads, soups, sandwiches, two hot-meal choices and snacks.
housing
Aberdeen offers a variety of housing choices, including single-family homes, duplexes, terraces and flats also known as apartments. The decision as to where to live is usually based on personal needs, lifestyle preferences, and proximity to work and schools.

Expatriate employees typically live along the North Deeside Road corridor in Cults, Bieldside, Milltimber, Peterculter or Maryculter, so as to be near the International School of Aberdeen. Commute times from these areas to the Chevron office vary from 5 to 20 minutes which is approximately 3 to 16 km, or 2 to 10 miles.

Most expatriates usually find that housing in Aberdeen is more expensive compared to their home location, and they generally choose to live in a smaller house with smaller appliances.

Employees can bring their own furniture or rent partially or fully furnished houses or apartments. Pets may be allowed, depending on the landlord and what is negotiated in the lease.

Leases for houses and apartments are usually on a two- or three-year term basis, with payment on a monthly basis.
utilities
Power and Gas: Power and gas services are set up by the local relocation consultant. Employees pay quarterly bills for these services.
Telephone: Employees are responsible for setting up their own telephone service.
Water and Trash Collection: Water and trash collection services are included in the annual tax bill from the Aberdeen City Council. Chevron's relocation provider pays the tax bill. Employees reimburse Chevron for the water and trash collection.
Internet: In general, homes have Internet service capabilities. Internet service is available through a number of providers, such as British Telecom (BT) and Sky. Employees establish and pay for their own Internet service. Coffee shops often provide a free wireless connection for their customers. Local libraries have computers with Internet access for public use.
support services
This section includes information about medical care, transportation, household help, banking and security.

view slideshows about aberdeen so you can know what to expect in the following categories:
shopping
A variety of local and imported food, clothing, furniture and household items is available in Aberdeen.
There are many malls in Chengdu, such as Raffle City Shopping Mall, The Mix City Shopping Mall, Pacific Department Store, Wang Fu Jing Department Store Ito Yokado, Isetan, Renhe Spring Department Store, Mansion Mode and Wan Da Shopping Mall.
transportation
Employees commute to work by car, bus, bicycle or walking. Most expatriates live within 5 to 30 minutes of the Chevron office. In general, traffic is heaviest during the peak morning and evening hours of 8 a.m. to 9 a.m. and 4:30 p.m. to 6 p.m.
A U.S.-issued driver's license is valid for the first year in the United Kingdom. After one year, expatriates are required to obtain a U.K.-issued license. EU nationals and commonwealth national drivers have different driving rights and some are able to direct apply for a UK license.

Drivers drive on the left side of the road in the United Kingdom.
The
bus system in Aberdeen
is extensive and inexpensive. The bus system's hub is downtown. This means that, depending on the end destination, a transfer to another bus via the downtown hub may be required.
The
national rail system
has routes throughout much of Great Britain. Edinburgh is a popular day trip from Aberdeen.
recreational and entertainment