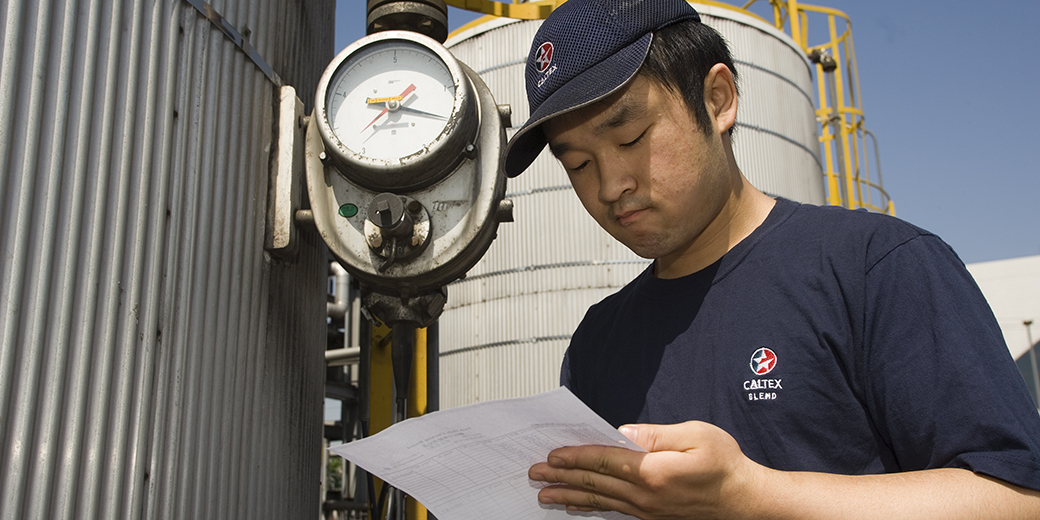 Beijing, the capital city of China is located in north eastern China. It adjoins the Inner Mongolian Highland to the northwest and the great Northern Plain to the south. Five rivers run through the city, connecting it to the eastern Bohai Bay.

As of 2012, the population of Beijing was more than 20 million. The city is the nation's political, cultural and educational center.

The official language in China is Mandarin. The currency is Renminbi.
There are four distinct seasons in Beijing which include hot humid summers and cold, windy, dry winters. The spring and fall are relatively short compared to summer and winter. Summer starts in May and lasts through mid-September. Winters last from mid-November to mid-March. Summer temperatures range from 25°Celsius - 39°Celsius (80's to above 100°Fahrenheit) and winter lows can reach -20°Celsius to -22°Celsius (-9°Fahrenheit). Summer rainfall averages 24 inches per year.
Expatriates arriving in Beijing will fly into Beijing Capital International Airport, which is 25 km from downtown. A Chevron company driver/representative meets expatriates and their families at the airport.
work environment
The Chevron office is located in China World Tower in Beijing's Central Business District, where the main finance, media and business services are located. The China World Tower is a skyscraper with 81 floors, four underground floors and 30 elevators. It contains both office and hotel space and includes some retail stores. There is a turnstile access control system in the main lobby and 24-hour guards on patrol along with surveillance cameras at all strategic locations.

The Chevron Upstream office, with around 90 employees, occupies one floor of the China World Tower. The office has an open cube environment as well as offices. Work stations are outfitted with stand and sit options.

The Chevron floor also contains meeting rooms and coffee areas with refrigerators and microwave ovens. The Chevron mail center is located at the reception area.

The Chevron Beijing office has a nurse onsite.
housing
Beijing is an ancient city, but most housing that expats utilize has been built in the last 10 to 20 years. There are many styles from which to choose. The expat and Chinese housing communities are not segregated, so it is relatively easy to experience the neighbourhood culture.

Most expatriates with school-age children live in villas in Shunyi, which is close to the airport and a 50-minute drive to the city during peak hours. The two largest international schools are in Shunyi, where housing is located in secure gated villa communities with club houses that include gyms, swimming pools and tennis courts. Supermarkets, cafes, restaurants and Starbucks are a short walk or drive from most expat houses. Most Beijing landlords allow pets but there is a rule that dogs over 35 cm in height must live outside the downtown area. Most Beijing expats with large pets opt to live in Shunyi.

Expatriates who want an easy commute to work usually live downtown. Most Chevron expatriates live in the serviced apartments in the areas of China World, Sanlitun and Chaoyang Park. Expatriates with young children who choose to live in the city will find kindergartens within a short walk of most expatriate apartment towers.

Not all the villas or apartments are fully furnished. The expats can either request the landlord to furnish the house or bring their own furniture.
Beijing Riviera is a popular well-managed expatriate villa community in Shunyi. Beijing Riviera has a wide range of family friendly facilities. For older children, it is only a 15-minute bike ride on the quiet backroad to Western Academy of Beijing (WAB).
Grand Hills is located on Jingshun Lu, close to the Western Academy of Beijing (WAB). The landscaping at Grand Hills includes sloping hills built around a man-made lake. Homes at Grand Hills have high ceilings and relatively large gardens by Beijing standards. Each house has a basement. House interiors vary in style.
Yosemite is a very popular expatriate villa community located right next to the International School Beijing (ISB) and also the British School. There is a wide range of home styles in this community, with modern club and recreational facilities.
There are several apartment complexes near the Chevron office in the Central Business District and nearby.
Kerry Center is across the street from Chevron in a complex that includes offices, residences, hotels, restaurants and shops.
Lanson Place Central Park and Central Park are located within a block or two of the Chevron offices.
Embassy House is located a few kilometres away.
Most complexes offer spacious apartments in two-, three- and four- bedroom configurations as well as penthouses. Staff housekeepers clean these apartments once or twice a week.
education
Chevron expatriates in Beijing typically send their children to one of the many international schools. The two most popular schools, among Chevron expatriates are the International School of Beijing (ISB) and Western Academy of Beijing (WAB). There is also a British School available. The schools often have waiting lists so it is important to look into schooling right away if you are assigned to Beijing.
International School of Beijing (ISB) is an independent, coeducational college-preparatory day school offering an international curriculum to expatriate students living in Beijing.
Western Academy of Beijing (WAB) is accredited by the IB, the Council of International Schools (CIS), the New England Association of Schools and Colleges (NEASC) and China's accrediting body, the National Center for Curriculum and Textbook Development (NCCT).
The British School of Beijing accommodates the children of expatriate families with two campuses in Beijing – one in the downtown area and the other in the family friendly suburbs of Shunyi. The British School is accredited by ISI, the UK's independent schools inspectorate.

view slideshows about beijing so you can know what to expect in the following categories:
There is much to explore in the world of flea markets where you can bargain with the local vendors for their wares. Popular flea markets include Silk Market, Ya Xiu Market,
Hongqiao Pearl Market
, Panjiayuan Flea Market and Zhongguancun Electronics Market.
Fresh meats, fruit, vegetables, European and American imported products can be purchased at major grocery stores throughout Beijing. Payment can be made by cash or credit card.

The major grocery stores include Jenny Lou's, Carrefour, Walmart and similar stores. Most major supermarkets carry all household items including home furnishings.

There are also street markets in Beijing, selling vegetables, fruits and sundry items. The most popular street market is Xinyuanli Market, where many expats enjoy shopping.
Cuisines from many cultures fill the Beijing dining scene. With literally thousands of restaurants available, dining choices are practically unlimited. Apart from all kinds of Beijing delicacies, the local food here is often combined with special features of Sichuan, Shandong, Huaiyang and Zhejiang food to form a unique style of its own. The cuisines of France, Italy, America, Spain, Taiwan, Thailand and Russia are also served in hotels and restaurants.
transportation
The expatriate will be provided with a car and driver during the assignment in Beijing. Car operating costs such as maintenance, insurance and fuel are provided by the company– one car per family.
recreational and entertainment
Beijing has entertainment ranging from buzzing markets and serene parks to the popular drinking area of Sanlitun, with its expat-centric pubs. There are golf clubs and tennis clubs scattered throughout Beijing. Gyms with swimming pools are available in almost all expat residence areas. Museums, galleries, cinemas and theatres in Beijing offer a wide range of entertainment, culture performance and activities.