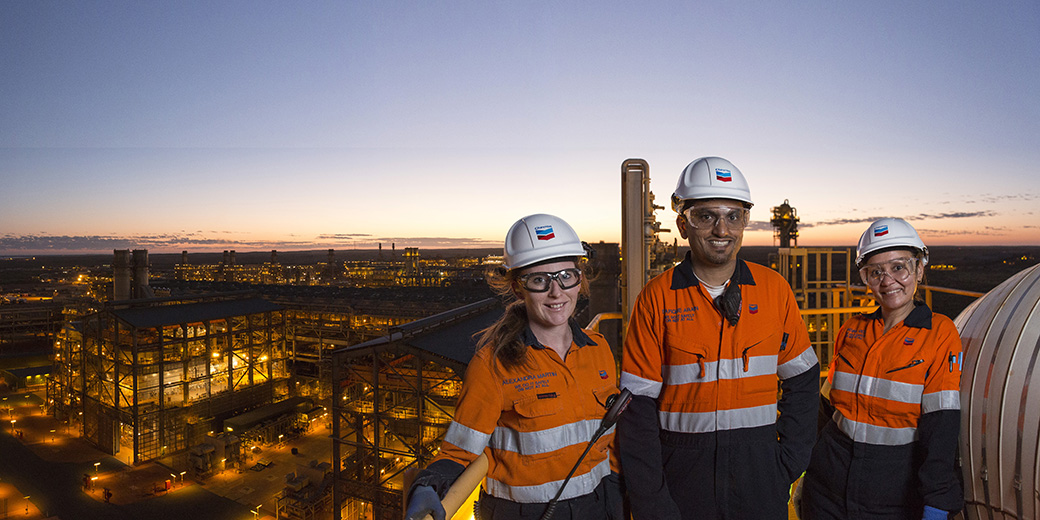 introduction
The following pictures and information are provided to help employees who are considering an assignment in Perth, Australia, see what it is like to live and work there.

Perth is the capital of Western Australia and has a population of over two million people. Western Australia is the largest state in Australia and equates to a third of the area of Australia.

Known as the oil and gas hub of Australia, Perth is also considered to be the most isolated city in the world. The closest city to Perth is Adelaide which is more than 1,600 miles away (approximately 2,700 kilometres). Perth is about a three- to four-hour plane flight to the east coast of Australia and cities such as Melbourne, Sydney and Brisbane.

Western Australia is in the Southern hemisphere and within close proximity to South East Asia, where many expats spend holidays and explore while on assignment in Australia.

The climate is a mixture of typical Californian and Mediterranean climates, with mild winters and hot dry summers. Perth is one of the sunniest capitals in Australia with an average of eight hours of sunshine a day. The summer months are hot with an average temperature of 29 degrees Celsius (84 Fahrenheit) during the day and 17 degrees Celsius (62 Fahrenheit) at night. In the peak of summer, during December to February, the temperature can reach 40 degrees Celsius (104 Fahrenheit) and above.

Despite being the sunniest city in Australia, during the winter months there is rainfall and cold weather, sometimes as low as 4 degrees Celsius (39 Fahrenheit) during the coldest parts of the day.

Due to the great weather conditions in Perth, many outdoor sporting and recreational activities are available. Sailing, swimming, surfing, diving and fishing are a few of the most popular sports. Perth is considered to have some of the best beaches in Australia and even the world.
work environment
The main Chevron Australia office is located in the heart of the Perth central business district (CBD), in a modern building known as QV1. There are a number of other buildings in the city which also house parts of our workforce of more than 3,000 people.

The amenities of the Chevron Australia offices include kitchens on each floor which offer tea, coffee and filtered water as well as access to microwaves and refrigerators. There are break out rooms, mothers' rooms and meeting rooms on each floor. Meeting rooms are equipped with teleconferencing equipment and computer access. Employees working in the QV1 building have access to the QV1 gym.

The general atmosphere in the Perth office is busy, friendly and open with a mixture of cubicles and offices.

Standard office hours are 8 a.m. to 5 p.m. The dress code calls for smart business attire during the week and smart casual dress on Fridays.
housing
The real estate market in Perth is typically competitive. When you are preparing to secure a place to rent, it is a good idea to be prepared to act quickly when you find what you like. The rent in Perth will vary depending on the suburb you choose to live in and its proximity to the city centre, river or beach.

Perth housing is considered relatively expensive, compared to many other parts of the world.

There is no compound housing in Perth. You can choose from a variety of townhouses, family homes and apartments. There are also a number of fully furnished accommodations available. While Perth enjoys a low crime rate you will be able to find many homes in Perth which are fitted with a security system for your peace of mind.

Some popular areas where expats settle in Perth include Perth CBD, South Perth, Applecross, Subiaco, Leederville, Nedlands, Dalkeith, Claremont, Wembley Downs, Floreat, and Mosman Park. Beachside suburbs like City Beach, Swanbourne and Cottesloe are also popular with expats.

The commute to the office from these suburbs varies. However, most are a short distance from the city and can be reached by car, bus or train depending on the location. All the suburbs have access to schools, shops, nightlife, the Swan River and parklands. If travelling by car, all the above locations are within an easy 30 minutes drive to the CBD.

If you prefer public transportation, Perth has an extensive train and bus network, with stations for both very close to QV1 and other Chevron offices.

Most lease agreements are 12 months in length, however, sometimes longer leases are available. Work with your relocation consultant on your needs for lease length to avoid mid-assignment moves, as some negotiations can be somewhat complex.

Pets are only allowed in some types of accommodation so if you plan to bring your pet to Australia it is best to let your relocation consultant know so that they can ensure they show you homes that suit your needs.

Australia Council regulations restrict the number of dogs to two per household.
support services
There are a number of hospitals in and around Perth. The best known hospitals in CBD are the Royal Perth Hospital, King Edward Hospital for Women and Princess Margaret Hospital for children. These are modern facilities with up-to-date technology and plenty of physicians available in every specialty.
For non emergencies we recommend that you use after hours doctors. You can also seek advice from
local pharmacists or chemists
for everyday aches and pains. If you go to the hospital for a non emergency you may have to wait half a day. We encourage expats to only go to the hospital in life threatening situations.
There is a doctor's clinic in the city close to the Chevron offices that Chevron staff members can use:
CBD Medical Centre
and Corporate Health. There is no medical clinic on the Chevron premises.
Chevron does not provide household help for expats, but nannies, house cleaners and gardeners can usually be found through research and networking with other expats.
There are four major banks in Perth - the Commonwealth Bank of Australia, ANZ Bank, Westpac and the National Australia Bank. You may be fortunate to find a branch of your own bank here. There are HSBC and BankWest. All of these banks have branches in the city close to the Chevron offices and ATMs specific to each bank are available throughout the city.
Chevron has arrangements with National Australia bank to guarantee funds and expedite check cashing for those who need it.
Australia Post
provides a reliable and affordable week-day postal service across Australia. They have branches in most suburbs and in the city.
Internet access is typically available in all Perth suburbs and can be arranged when you set up your home phone with most network providers.
education
Schooling in Perth is governed by the School Education Act of 1999. This requires children six to 17 years of age to attend school.

The Australian Schools Directory is a website which can help narrow the search for schools for your child's specific needs.

In Perth the schooling is split into three levels.
Primary school - grades one through six
High School - grades seven through 12
Higher education - post high school university or alternative tertiary education.
For children under six years old, kindergarten and pre-primary are available in Australia. It is important to note that school attendance is compulsory for children from pre-primary onwards.

The school calendar year starts at the end of January and finishes in the middle of December - during the hottest months in Western Australia. The school year is divided into four terms with three two-week breaks between terms and a seven-week break over the Christmas holidays.

Many Chevron expats choose to send their children to the International School of Western Australia.

Its educational term is based around a Northern Hemisphere school calendar. It is conveniently located in the popular Doubleview suburb. This school places priority on finding spots for the children of Chevron expats.

There are 600 other public and private schools in Perth. Fees for private schools range from $2,000 to $20,000 per year.

For both private and public schools, the Australian government regularly implements quality assurance controls with regular reviews of all the schools.

Private schools have extracurricular activities which can include sports, academic clubs, and community activities but this is very much dependent on the school.

All schools in Perth have general amenities such as a sports ground and library. But the private schools in Perth typically have first class facilities and these can be viewed on their respective websites.

There are parent committees you can join and parents are typically welcome to volunteer for many activities - particularly in the younger classes - such as reading in class, school excursions, managing local sports teams and coaching teams. However, each school has its own set of guidelines regarding parent involvement. Not all schools are equipped for special needs children so it is important to check the school's capabilities thoroughly prior to enrolment if this is a requirement for your family.

Students get to school by walking, taking the bus or they are dropped off by their parents. For each school there will be designated busses and bus routes. More information can be obtained directly from the school.

view slideshows about perth so you can know what to expect in the following categories:
shopping
Murray and Hay are the two large shopping malls in the city. Both offer a range of retail, clothing, sporting goods, restaurants, cafes and movie theatres. There are walkways from both of these malls which lead to outside shopping areas containing smaller, boutique type stores.
Myer
and
David Jones
are the two main department stores. Both of these retailers are also located in larger shopping centres in various suburbs.
Expats needing to purchase household goods tend to frequent
Harvey Norman
or the
Good Guys
. There is also a large
IKEA
store.
Food shopping in Perth can be done at
Coles
,
Woolworths
or
IGA
. There are a number other markets for fresh fruit and vegetables. Shopping hours in Perth may not be what you are used to. Most shops in Perth open at 9 a.m. and close around 5 p.m. In some areas you may find the local shops are open until 9 p.m. with some Sunday trading but this can vary between suburbs. All stores display their trading hours on their front doors.
transportation
There is a variety of transportation available in Perth including cars, buses, ferries, taxis, trains, bicycles or walking depending on where you live in relation to the office.

Most expats in Perth live within 13 kilometres of the office which can be a quick bus or train ride or short commute by car.

If you need to catch a train, bus or ferry you can learn about your options and find schedules at the Transperth website. Perth has a free transit zone within the central city.

With the resource boom in Western Australia there are a larger volume of cars on the roads. While traffic is nowhere near as bad as a city like Sydney, the city is starting to experience traffic jams which normally occur during the peak hour commute to and from work. There are a number of traffic reports available and the view from the QV1 building also allows you to have a quick look out of the window and assess traffic flow before leaving at the end of the day.
recreational activities and entertainment
additional information
No matter your religious or cultural background, you will always feel welcome in Perth because Western Australia is such a multicultural environment and places of worship can easily be located when you arrive.

audiocast
Listen to a few minutes of a conversation between expats about
living in Perth
(intranet access).
Length: 12:54 minutes