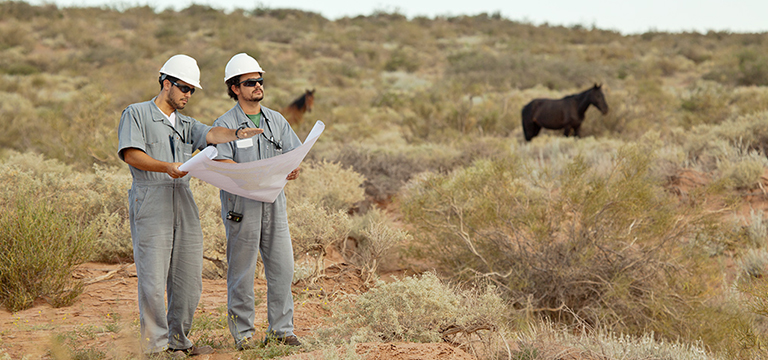 introduction
The following pictures and information are provided to help employees who are considering an assignment in Neuquén, Argentina to see what it is like to live and work there.
work environment
There are a few types of assignments that are based in Neuquén.
Assignment located in El Trapial Field location.


YPF secondee assignments
Chevron has a partnership with YPF, an Argentine energy company and has secondee assignments with the corporation.
Secondee assignment to YPF located in Neuquén City.
Secondee assignment to YPF located in the Loma Campana Field.

Note that the field is a 2 hour commute each way, so much of the expatriate's time is spent commuting.
housing
Neuquén has an extremely tight housing market. Be prepared for the process to find permanent accommodations to take up to 2-3 months. Much of the housing available is older and may require additional maintenance, but there are newer accommodations starting to become available throughout the city.

There are certain pre-approved areas throughout Neuquén city where most expatriates live, though availability is limited. Chevron global security is required to approve all housing that is not in pre-approved gated communities.
education
Schooling is difficult to secure in Neuquén due to limited availability. School age children typically attend the
Sunrise School
which is on the British school system.
There is not a 100% English schooling option in Neuquén, but the Sunrise School curriculum is 50% English and 50% Spanish. Without prior knowledge of the language, this can be a significant hardship for students. The Sunrise School could also present a hardship for children with special needs as it is made up of several separate buildings.
There is limited pre-school availability and it is not the typical US standard. The most common jardín (preschool) is called Maternal / Jardín de Infantes "Eureka". Preschool is mandatory for children starting at age 4.

view slideshows about neuquén so you can know what to expect in the following categories:
shopping
There is a small selection of grocery stores throughout the city that contain multiple products and brands. Additionally, there are storefronts and markets that specialize in different things like fruits & vegetables, meat, and other goods.

Please note that the prices for things like clothing/shoes, sporting goods, and electronics tend to be higher in Argentina than other places around the world, but they are available. Alto Comahue Shopping is an example of a larger shopping space in the city that contains many storefronts.
transportation
For non-professional transportation, resident expatriates must obtain a driver's license from Argentina if they wish to drive throughout the city. A car loan is provided and the expatriates can decide to purchase a vehicle in Argentina. Some expatriates qualify for car service depending on the assignment.
recreation and entertainment
Neuquén is located near the Patagonia region of Argentina. There are a variety of things to do outdoors and the city is driving distance to other destinations within Patagonia such as San Martin de los Andes and Bariloche. In Neuquén city, there is a good selection of restaurants and bars. There are also a few parks and lakes around the city for outdoor activities.