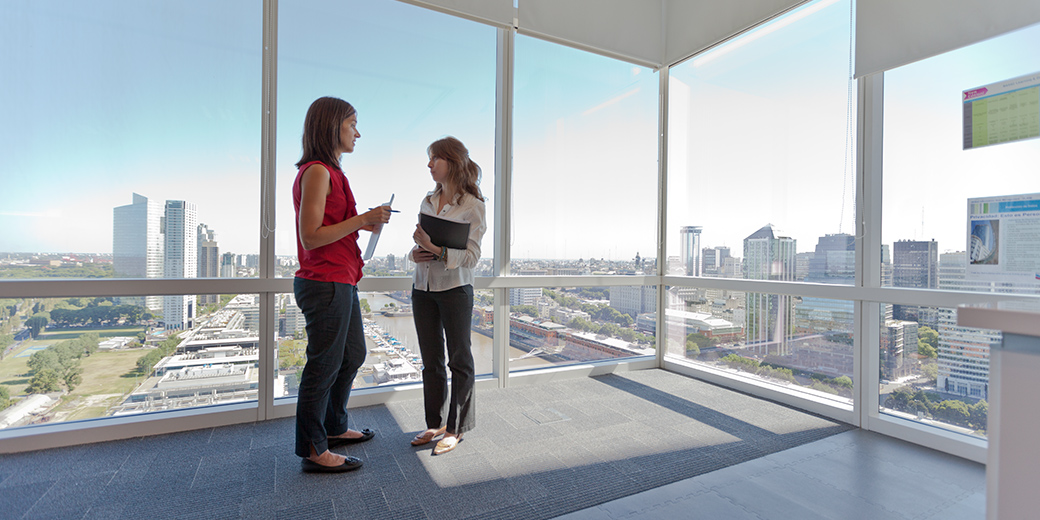 introduction
The following pictures and information are provided to help employees who are considering an assignment in Buenos Aires, Argentina to see what it is like to live and work there.
work environment
Chevron occupies two separate offices in Buenos Aires – the Chevron Argentina Upstream office and the Shared Services Center.

The Chevron Argentina office is in the Nuñez neighborhood and is not marked with a Chevron sign or logo. Approximately 200 people work in this office in a variety of functions and roles. The 9/80 schedule is offered to employees working in the office in the city.

The Buenos Aires Shared Services office is in the Puerto Madero neighborhood. The building is not marked with a Chevron sign or logo. Approximately 700 people work at the BASSC office in the Finance, IT, HR and Procurement shared services functions). The 9/80 schedule is not used, but work from home arrangements may be available dependent on the role.

The office hours are flexible from Monday through Friday from 7 a.m. to 6 p.m.
housing
Expatriates will live in one of the following Chevron approved neighborhoods: Puerto Madero, Recoleta, Vicente Lopez, Olivos, La Lucila, Martinez, Acassuso, and San Isidro. Housing options for expatriates in Buenos Aires differ based on assignment specifics and preferences of the expatriate. Resident assignees receive an allowance for expenses related to housing and utilities.

Houses are usually found in the northern suburbs (San Isidro, Acassuso, Martinez). These neighborhoods are farther away from the office but are in closer proximity to the school that most expatriate children attend (The Lincoln School).

Apartments are located closer to downtown Buenos Aires (Recoleta and Puerto Madero are preferred neighborhoods). These neighborhoods are closer in proximity to the office, city center, shopping, and restaurants.
support services
Buenos Aires boasts many of the support services of a developed country.
education
The Chevron approved school in Argentina is
Lincoln International School
for children from pre-kindergarten to 12th grade.
The Lincoln International School mirrors the US school year with classes beginning in August and ending in June each year. There are two six-week breaks during the year. The school also provides various opportunities for extracurricular activities available for students.
Kindergarten Green House
(for children ages 2 through pre-kindergarten) is one of the available pre-school options that has been used by other expatriates.

view slideshows about buenos aires so you can know what to expect in the following categories:
shopping
There is a wide selection of grocery stores throughout the city that contain a variety of products and brands. Additionally, there are storefronts and markets that specialize in different things like fruits & vegetables, meat, and other goods.

Shopping malls are common throughout the city as well. Please note that the prices for things like clothing/shoes, sporting goods, and electronics tend to be higher in Argentina than other places around the world, but they are available. Street shopping, with local vendors and small markets, is common as well in areas like Recoleta, Palermo, and San Telmo.
transportation
Resident assignees are entitled to a car service provided by the company for all transportation to and from the office. For non-professional transportation, resident expatriates must obtain a driver's license from Argentina if they wish to drive throughout the city. A car loan is provided up to the expatriate to purchase a vehicle in Argentina.

Public transportation is another reliable option in the city. Buenos Aires has a robust subway and bus system that expatriates can take advantage of when getting around the city. For safety reasons, do not use public transportation after dark.
recreational and entertainment
There is no shortage of entertainment or recreational activities in Buenos Aires. There are several parks, cultural landmarks & activities, restaurants, and things to do ranging from tango shows to movie theaters. See here for the official tourism site of Buenos Aires.