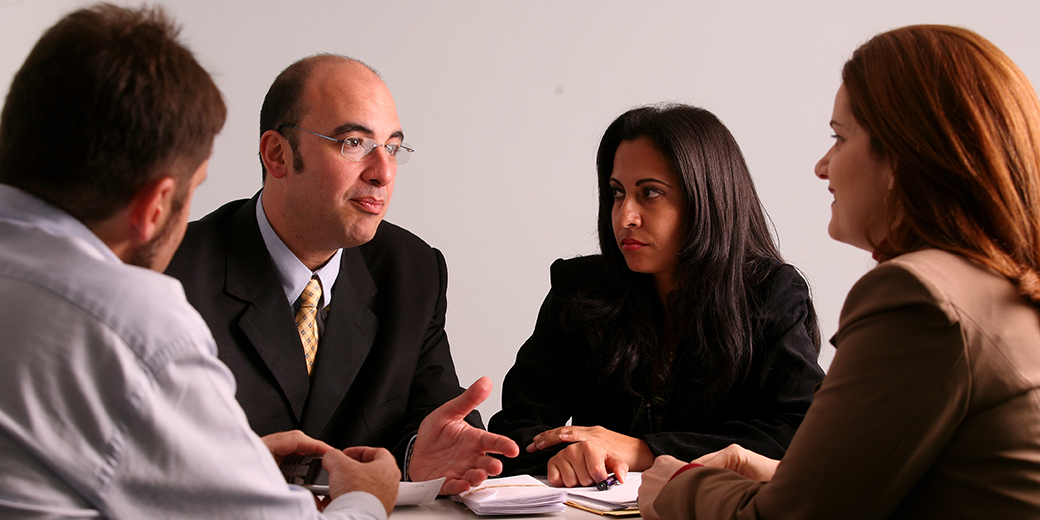 introduction
The following pictures and information are available to help employees who are considering an assignment in Caracas, the Bolivarian Republic of Venezuela, as an example of what it is like to live and work there.
Venezuela is located in the northern extreme of the South American continent and borders Colombia to the west, Guyana to the east, Brazil to the south, and the Caribbean Sea to the north. It is the sixth largest country in South America and enjoys countless beautiful beaches.

Caracas is Venezuela's capital and its largest city, with a population around 4.8 million (as of 2009). The city is located in a valley in the northern part of the country, and is separated from the Caribbean Coast by the mountain range of El Ávila National Park. There are also hills and mountains to the south of the city.
Venezuela boasts a wide range of geography, which affects its temperature and environmental characteristics. The islands and coastal areas are generally arid. The western plains have the highest average temperature, but get enough rainfall to provide some of the best soil and growing conditions. The southern central grassy plains (called llanos) are dry to the point of drought much of the year, but also experience flooding during the rainy season.

Because of its proximity to the equator, Venezuela experiences few climatic changes. There are only two seasons: dry and rainy. The dry season lasts from December to April, and the rainy season from May to November. The average temperature across the country is about 27° C (80° F). The altitude of Caracas makes the temperature cooler than cities along the coast.
The Caracas Maiquetía International Airport (Simón Bolívar) is the principle point of entry into Venezuela, and the largest airport in the country. It has a domestic and an international terminal and has many flights with direct connection to the United States, Europe and other South American countries. The airport is located approximately 20 miles (32 km) from the downtown area of Caracas, though despite the relative proximity to the city, traffic from the airport to the city can be quite heavy.
work environment
Chevron's Caracas office is often referred to by locals as the "Cubo Negro" and is the headquarters of the Latin American Business Unit (LABU). Many of the LABU leadership team members, including the managing director and the regional managers for the different disciplines, are located here.

Primarily, shared services and administrative work are conducted in the Caracas office. As of 2010, approximately 130 nationals and 20 expatriates work in the Caracas office.

The Caracas office has meeting and conference rooms, and lunch rooms equipped with coffee machines, refrigerators, microwaves and a sink to wash dishes.

Regular working hours are Monday through Friday from 8 a.m. to noon and from 1 p.m. to 5 p.m. Access to the office is not restricted on weekends or national holidays. In the past, there have been national electricity shortages, in which case some services (such as water and air-conditioning) have been restricted. Regular working hours have also been adjusted accordingly.

Venezuelan law requires expatriates working in the country to hold a Working Visa and a Cédula de Identidad - the Venezuelan ID card. Immediate family members of expatriates should also hold these same documents. The process for obtaining these required documents depends on Venezuelan governmental authorities, and can be lengthy. More information about obtaining required documents to work in Venezuela is available through Expatriate Services.
housing
Housing in Caracas is modern and beautiful; however, availability is limited due to market conditions as well as safety and security requirements. As in all locations, Chevron Venezuela is committed to providing safe living conditions conducive to raising children and maintaining a quality family life.
For security reasons, there are specific housing guidelines for expatriates living in Caracas. Employees on expatriate assignment must live in apartment buildings - renting or buying a house is not permitted. More information about Chevron's expatriate housing policy can be found on the Venezuela Human Resources web page on the Chevron intranet.

All apartment buildings have assigned and visitor parking areas, and several have swimming pools. Furnished apartments are rare in Caracas; therefore, most expatriates ship household items to their Caracas apartment.

Chevron pays the rent for employees on expatriate assignment in Venezuela, but the employee is partly responsible through a housing deduction. Chevron expatriate services can provide more information on housing deductions.
All expatriate employees and spouses/registered domestic partners are provided a mobile phone upon arrival in Caracas. These mobile phones include long-distance service in Venezuela, but do not have service in other international locations. Message services and access to international call features are not automatically activated.

Three companies offer mobile phone services in Venezuela: Digitel, Movistar and Movilnet. Calling procedures inside and outside the networks vary according to the company. Chevron-issued phones are serviced through Movistar.
Water service and garbage collection are included in the apartment rental fee, which is paid by Chevron.
Electricity:
Electricity is paid by the expatriate and then reimbursed by the company. Electrical outlets in Venezuela are generally 110 Volts. The plugs and sockets are the same as in the United States. Caracas has experienced occasional electricity rationing/shortages in the past.
The following utilities are the responsibility of the employee and are not reimbursed:
Telephone:
Compañía Anónima Nacional Teléfonos de Venezuela (CANTV) is the Venezuelan State-owned telephone company that provides landline phone service. It is local policy that employees are responsible for setting up their own telephone service. To establish service, employees need to provide their address, passport number, and landlord's name. All expatriates must have a landline phone, as landline service is required for the residential security alarm to operate.
CANTV has several different rate plans from which to choose. Charges are based on the amount of time spent on the phone. Billing is monthly and payment can be made at any bank (partial payments are not accepted). Payments can also be linked to a credit card, with an automatic charge each month.
Rate plan information and promotions are available by visiting the
CANTV website
.
Internet:
In general, apartments have Internet service capabilities. Internet service is available through a number of providers, such as CANTV, Movistar, Intercable and Supercable and is fairly reliable with good bandwidth. Expatriates are generally able to connect to the company's intranet from home. Employees establish and pay for their own Internet service. Payments can be linked to a credit card, with an automatic charge each month.
Cable:
Cable television offers a range of international channels, including HBO, Fox, CNN and many others. Cable service is available through a number of providers, such as
DirecTV
,
Intercable
and
Supercable
. Some providers have very few channels in English, so it is important to confirm programming before signing up for service. Some companies offer packages that include cable, high-speed Internet and telephone service. Payments can be linked to a credit card, with an automatic charge each month. To establish service, employees need to provide a credit card and a copy of their passport.
support services
This section includes information about medical care, transportation, household help, banking and security.
ECA is a private, non -profit English language school, designed primarily to serve the needs of children from the ages of three through eighteen. Founded in 1937, ECA was established to provide a North American education to students in Venezuela. ECA emphasizes academic achievement, athleticism, and recreational and multicultural opportunities designed to prepare students for university studies and the unique challenges of the future as a global citizen.

The school is organized into three divisions, each with its own principal, faculty and staff:
Elementary School (nursery school and pre-kindergarten through fifth grade)
Middle School (sixth through eighth grade)
High School (ninth through twelfth grade)
Students in the last two years of high school may also enroll in the International Baccalaureate Diploma Program.

A list of sports and extracurricular activities is available on the school's website.
The British School provides a quality British-style education based on the framework of the national Curriculum for England. The curriculum is enhanced and adapted to meet the varied needs of an international school community, and highlights the richness and diversity of Venezuelan culture and history.

The curriculum is divided into three stages:
Stage 1 (preschool, kindergarten, year one and year two)
Stage 2 (years three through six)
Stage 3 (year seven)
By the end of year seven, students are academically prepared to transfer to an international school or a Venezuelan high school.

A list of sports and extracurricular activities offered through The British School is available on the school's website.
Founded in 1896,
Colegio Internacional de Caracas (CIC)
was an early adopter of the International Baccalaureate Diploma and Middle Years programs, which have a worldwide reputation for rigor, high standards, an international perspective and effective university preparation.
CIC offers an American-style, international curriculum for pre-nursery through fifth grade, and the International Baccalaureate Middle Years Program (IBMYP) for sixth through tenth grade. The IBMYP leads students into the International Baccalaureate (IB) Diploma Program for eleventh and twelfth grades.
Two-thirds of the students are from countries outside of Venezuela. Most of the faculty and the students are multilingual. CIC has a faculty-student ratio of approximately one to six.
School facilities include a cafeteria, soccer field, theater, library, basketball courts, as well as an arts, music and computer lab. A complete list of sports and extracurricular activities is available on the
school's website
.

view slideshows about caracas so you can know what to expect in the following categories:
shopping
A variety of local and imported food, clothing, furniture and household items is available in Caracas. In general, clothing in Venezuela is more expensive than in the United States, and larger sizes are not widely stocked and available. Employees are encouraged to shop for clothing while vacationing in their home country.
Supermarkets in Caracas carry many familiar brands and products, even though the packaging may look different compared to other countries. Fresh fruit (particularly tropical) is often available and reasonably priced. It is common to have sporadic shortages of certain items (dairy, sugar and so forth.).

Caracas has many grocery stores, only some of which are listed below. Expatriates commonly use word of mouth from other expatriates to learn which supermarkets carry specific products perhaps not found in other stores. Caracas also has many bakeries and delicatessens carrying a variety of foods.
Supermercados Santa Rosa De Lima: Located at Avenida Principal Santa Rosa de Lima, Caracas. This supermarket has a lot of imported items and a fish market. Accepts credit cards and checks. Open Sunday mornings.
Supermercados Excelsior Gamma: These stores have some imported goods and have several locations throughout Caracas. Some stores also have a small nursery/child care facility.
Supermercados Plaza's: This chain has branches located in the best areas of Caracas. They offer customers a variety of high-quality products, modern and spacious premises, competitive prices, attractive promotions (through the Plaza's card affiliation/loyalty program) and personalized attention from their staff.
There are also several shopping malls and retailers in Caracas.
Centro Sambil: El Sambil is one of largest malls in South America. It has more than 500 shops, restaurants, theaters, and even amusement-park rides.
Centro Ciudad Comercial Tamanaco (CCC): Conveniently located across the street from the Chevron offices, CCCT includes a vast array of shops, from small boutiques to larger chain stores. It has over 500 different stores, including a hotel, and several restaurants and fast food chains.
Centro San Ignacio: Located in the La Castellana area (north east of city), this mall is a favorite shopping destination that has designer fashions, high-end jewelry and state-of-the-art electronics. At night, this area comes alive with its restaurants, bars, music and entertainment.
Tolon Fashion Mall: This is one of the newest malls in Caracas, located in the Las Mercedes area. In addition to retail stores, Tolon Fashion Mall has a cinema and restaurants to provide shoppers with dining and entertainment options.
Paseo El Hatillo La Lagunita: This high-end mall was designed to combine the colonial architecture of El Hatillo with the exclusive La Lagunita Country Club. It has a variety of stores that carry men's, women's and children's clothing, jewelry, cosmetics, electronics and household goods. Piso 5 (5th floor) is reserved for exclusive restaurants and lounges.
A comprehensive list of stores, bakeries, dry cleaners and other merchants in the Caracas area is provided in the expatriate arrival packet.
transportation
Traffic in Caracas can get very congested. It is heaviest during the rush hours in the morning and evening, and must be factored in when determining commute times.

The use of public transportation in and around Caracas is not permitted. Employees must use their company-provided drivers at all times. Expatriates may not drive company vehicles at any time under any condition or place, not even in gated residential communities.

For security reasons, expatriates and their families must ride in their company provided vehicle with the windows up at all times. Furthermore, the use of electronic devices (cell phone, iPhones, iPods and Blackberry) while riding in vehicles at speeds below 40 kph is not permitted.
recreation and entertainment
additional information
Chevron in Caracas uses a buddy system to guide and give support to newly arrived family dependents, so that they can get familiar with the area, local customs, and the services and resources available in the city.

This buddy system is a reliable source for facts and useful information related to the location, as well as an opportunity for the integration of families into the expatriate community.
The official language is Spanish. English is not widely spoken across the country; however, it is part of the curriculum at the elementary, high school and university levels at the majority of educational institutions. With the exception of upper-level personnel and executives and some of the key front office personnel in five-star hotels (and new inns or posadas appearing across the country), very few people speak anything but Spanish. English is widely spoken in the Chevron office.

Venezuelans are generally friendly and helpful to tourists and foreigners, particularly to those willing to attempt to speak their language. Because not many locals are fluent in English, it is always helpful to have some basic vocabulary upon arrival. Chevron will pay and arrange for Spanish lessons for expatriate employees and their spouses/registered domestic partners.
Pets are often an integral part of the family structure, therefore, Chevron will pay to have one household pet (such as a dog, cat or parrot) shipped to Venezuela. In addition, the company reimburses expatriates for up to seven days of kenneling charges plus the legally required quarantine expenses. Expatriates are responsible for any additional charges, such as airport delivery charges, medical certificates and vaccinations.

The documents required for taking pets abroad include vaccination certificates, the international health certificate and an export permit. More information regarding these documents and importing and exporting animals to and from Venezuela in general is provided in the onboarding guide given to incoming expatriates.
Roman Catholicism is the overwhelmingly dominant religion in Venezuela; however, other religions are practiced. Below is a list of some the various places of worship in the Caracas area. More information on places of worship, including addresses and contact information can be provided by expatriate services in Venezuela.
christian
Destiny Church International
Iglesia Bautista Emanuel
The United Christian Church
catholic
Santa Rosalía de El Hatillo
Nuestra Señora de Guadalupe
La Santísima Trinidad
San Juan Bosco
San Antonio de Padua
Sta. María Madre de Dios
muslim
jewish
Union Israelita de Caracas

audiocast
Listen to a few minutes of a conversation between expats about living in Caracas (intranet access).
Length: 17:10 minutes