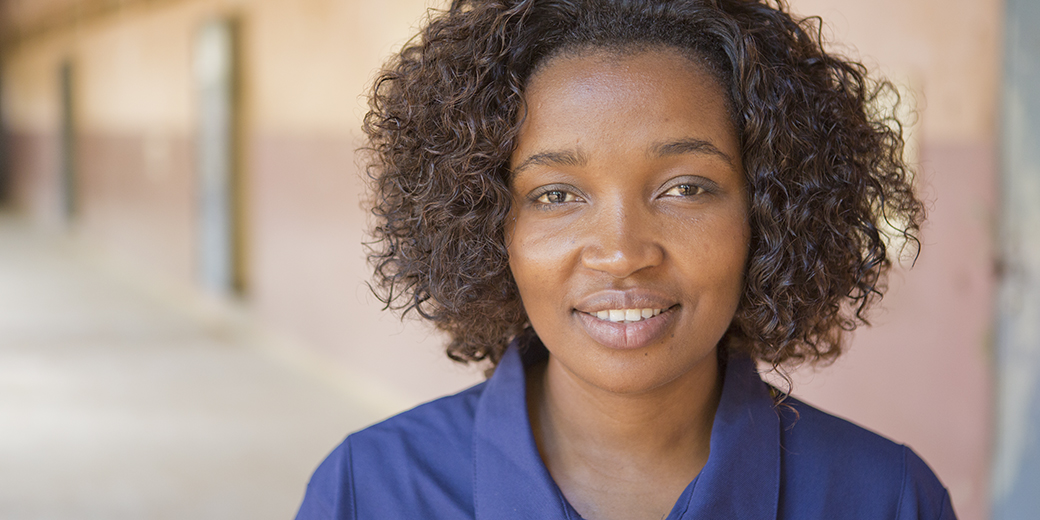 introduction
The following pictures and information are provided to help employees who are considering an assignment in Luanda, Angola, to see what it is like to live and work there.
Luanda is the capital and largest city of Angola. Located on Angola's coast on the Atlantic Ocean, Luanda is both Angola's chief seaport and administrative center. As of 2008, Luanda has a population of more than 5 million people.

The official language of Luanda is Portuguese. Kwanza is the national currency; however, most stores and restaurants accept U.S. dollars.
Luanda features a hot, semiarid climate. The city receives an average of 323 millimeters (12.7 inches) of rain a year, mostly in March and April, and no rain from June through October.

The temperatures are fairly stable year round, with the coldest months being July and August (19° C to 24° C or 66° F to 75° F ) and the warmest months being January through April (25° C to 31° C or 77° F to 88° F). Frequent fog prevents temperatures from falling at night, even during the completely dry months from June through October.
Expatriates flying to Luanda will arrive via 4 de Fevereiro International Airport (LAD).
work environment
Chevron owns and operates two office facilities in Luanda: Lenine and Chicala. Chevron also maintains a staff house (which provides lodging for rotators and visitors and food facilities for all employees), a clinic and several recreation facilities.
Lenine Office is located in the central city area. Chicala Office is located in a new master-planned area of the city, overlooking the ocean and close to the Ilha and Marginal area. Shuttle service is provided between the buildings.

Lenine Office, which is occupied by the Finance organization, can accommodate nearly 200 workstations; Chicala can accommodate 700 workstations.

Both offices will have approximately 75 percent of the space dedicated to open or shared space or cubicles and 25 percent to single offices. Both of the office buildings have coffee areas with refrigerators and microwaves so employees can bring their own meals. A mail center is located in the Lenine building, which employees can use to send postal, courier and pouch mail.

The dress code for the office is business casual attire. Formal meetings with the national oil company or other government officials may require a jacket and tie or equivalent business attire.
The staff house provides housing to rotators and visiting business workers. It includes a dining facility for all employees and can be used by family members. The meal price (all you can eat buffet) is a fixed amount per person and is very reasonable.

The staff house serves three meals a day. Payment for food purchases can be made with cash (kwanza or U.S. dollars) or by setting up a debit card. Meals can be billed to your charge code if you are on a business trip, otherwise payment is expected at the door by cash or debit card. A sponsor charge code must be provided.
housing
For most incoming families, Chevron provides housing in the Monte Belo complex in Luanda Sul, which is close to shopping and the international school. Single employees are currently housed in apartments in Luanda city. A limited number of family homes are retained in Luanda city for management housing.
education
High school education for expatriate children is available in Luanda at the International School, the French School and the Portuguese School. For an outside-the-country option, the company will cover boarding school costs up to a maximum amount updated annually for expatriate children in grades nine through 12. Expatriates must determine where to send their children. The following Luanda schools are the three most popular among expatriates:

view slideshows about luanda so you can know what to expect in the following categories:
shopping
A variety of local and imported food, clothing, furniture and household items is available in Luanda. However, goods and services are quite expensive.
transportation
All expatriate families are assigned a company vehicle and a driver. Expatriates may also use company-provided shuttles, but may not use public transportation.

Chevron-provided shuttle services ferry employees from Luanda Sul into and out of the city at scheduled times. Most employees take the shuttle in the morning, and those who need flexible times use their drivers or carpool with others, if desired, on the way home while others ride the shuttle both ways.
recreational and entertainment
There is much to see and do while on expatriate assignment in Luanda. Chevron organizes some recreational activities, and there is a very wide range of club activities organized by various groups. In addition, there is also a lot to explore outside the expatriate community. Due to safety and security concerns, Chevron sets restrictions on where expats and their families can travel in Angola. Listed below are some of the areas that have been approved.
Chevron has three recreational facilities open to expatriates and their families: Mussulo Island (two beach properties), Luanda Sul Recreation Center and Cruzeiro House (Luanda city).
mussulo island
Chevron offers employees and families and their guests the use of the two company beach locations on Mussulo Island. Amenities include:
Lounge chairs
Picnic tables
Barbaque with charcoal
Transportation to and from the beach facility on company operated boats
Limited number of recreational equipment such as sailboats, kayaks and volleyball nets
The boat, Miss Texas, may be checked out for whale-watching excursions or fishing trips
cruzeiro house
Available to Chevron expatriate families only, Cruzeiro House amenities include:
Swimming pool
Children's swimming pool
Workout room
Patio with barbaque
Billiards and games
Large-screen television
luanda sul recreation center
Available to Chevron families, Luanda Sul Recreation Center amenities include:
Tennis courts
Basketball courts
Football field
Walking/jogging track
Large swimming pool
Changing rooms and showers
Jembas is a resort beach area on Mussulo Island and is open to the public. Canoes and paddle boats as well as beach chairs are available to rent. Bungalows and conference facilities are also available for overnight rentals.
Ilha de Luanda is an island in Luanda and is very popular during the summer months. It offers very nice beaches and several restaurants. Some restaurants - Caribe, Café del Mar, Coconuts, Bordão and Tamariz - have beach chairs for rent.
Alvalade swimming pool: This is an Olympic-sized swimming pool that is open to the public. Patrons can take water aerobics classes and dine at the small restaurant on-site.
Clube de Ténis de Luanda: An hourly court fee is assessed for play.
Fishing and whale watching: Fishing and whale watching are available via the Miss Texas in addition to world-class blue marlin and sail fishing and fishing for wahoo, tuna and dorado. Humpback whales can be sited during the winter months April through October.
Golf Mangais: The 18-hole golf course opened in 2011.
Clube de Golfe de Luanda: This golf club's nine-hole course is located about 45 minutes south of the city. Fairways and greens are sand and dirt. Golfers are advised to bring their own water, snacks and Astroturf pad.
Hotel Trópico: Hotel Trópico offers a full fitness gym, a workout room, aerobics, a swimming pool, squash and tennis courts, and a sauna and spa.
Luanda Hash: This running club is a multicultural group that meets every other Saturday to run or walk through various parts of Luanda. It's a great way to meet other people in the international community, as well as to get exercise.