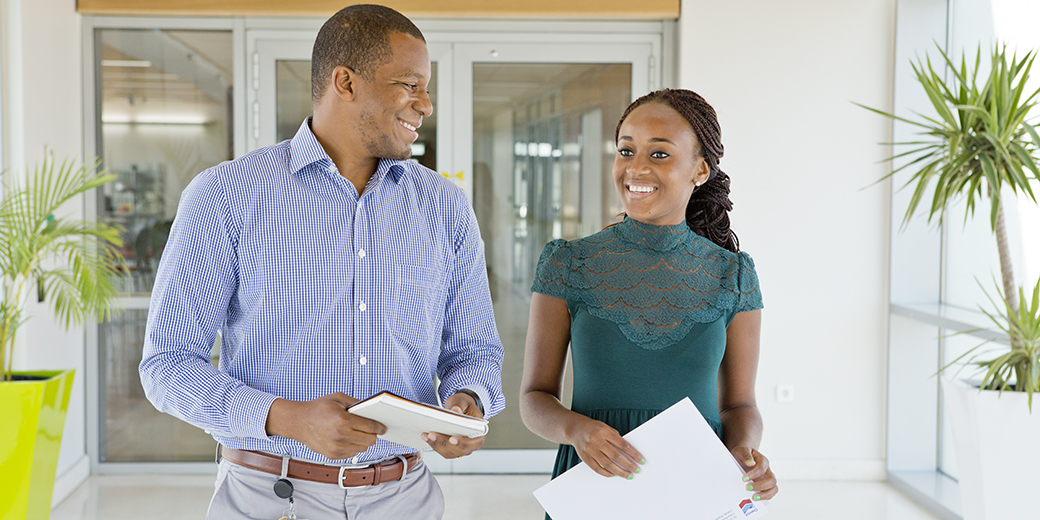 introduction
The Angola LNG Project is an integrated gas utilization project being developed in Soyo by Angola LNG Ltd which is a separate company owned by Sonangol (22.8%), Chevron (36.4%), BP (13.6%), ENI (13.6%) and Total (13.6%). These shareholder companies supply personnel on loan basis to Angola LNG and its affiliates to perform services for Angola LNG under the direction and control of the ALNG management, pursuant to the terms of a secondment agreement. Therefore, any shareholder employees living and working in Soyo are seconded to Angola LNG, through a formal agreement.

ALNG is a stand-alone organization and is governed by its own policies and procedures.

The following pictures and information are provided to help employees who are considering an assignment in Soyo, Angola, to see what it is like to live and work there.
Soyo (formerly known as Santo António do Zaire), one of the six municipalities, is located in the province of Zaire in Angola, which is the largest oil-producing region in the country. The city is in the Africa/Luanda time zone, with an average sunrise at 6:12 a.m. and sunset at 6:17 p.m.

Currently the Soyo population is estimated to be more than 200,000. It has grown rapidly since the start of the Angola LNG project activities.

The official language of Soyo is Portuguese. Kisolongo is the local language, but French, English, Lingala and Kikongo ya leta are also spoken in the area.

Kwanza is the national currency and used in all transactions.
There are two seasons: the rainy (November to April) and the dry (May through October). It is a tropical environment with periods of high humidity. Temperatures vary little by season.
Expatriates will fly in to Luanda (LAD), the capital city. There are direct flights from Europe (London, Paris, Lisbon, Frankfurt, Madrid), United States (Houston), Middle East (Dubai) or via South Africa (Johannesburg). ALNG uses a daily local airline (Sonair) (except Sunday) from Luanda to Soyo and vice versa. Soyo airport also receives other aircraft from various companies.
work environment
ALNG has several offices in the plant area, Bechtel Camp, as well as Kwanda Base Office. There is a regular shuttle between the offices. Resident employees use their assigned vehicle and driver for transportation. Others use the buses.

The office buildings have break rooms where coffee and tea are available. The break rooms also have microwaves and refrigerators. Resident employees are expected to bring in their own food or return home for meals (15- to 30-minute drive) or have lunch at the site cafeteria. Rotators would have access to the cafeteria three times a day for breakfast, lunch and dinner.

The dress code for the office is business casual attire.
housing
For incoming families, ALNG provides housing to the resident expatriate in Urbi Soyo apartment buildings right in the city center. The Urbi Soyo is located approximately five kilometers from the plant area.

Resident employees are assigned a fully furnished house by Angola LNG.
education
No international schools are available in Soyo.

view slideshows about soyo so you can know what to expect in the following categories:
transportation
Resident expatriates on an accompanied assignment are provided with company-dedicated drivers. This requirement is in place for security reasons. Expatriates on single status are required to use the company shuttle and can request transportation as needed through our internal transportation services.

The use of public transportation is prohibited.
recreational and entertainment
Recreation and entertainment in Soyo is mostly provided via informal gatherings of friends and neighbors. Opportunities in the greater Soyo area are limited, however below are a few options.
King's Burial Ground: Expatriates need permission to visit the grounds.
Port of Mpinda: Soyo's Port of Mpinda, located near the mouth of the Congo River on the south side, became an important port in sixteenth-century trade for the Kongo. A community of Portuguese settled in the Mpinda area and conducted a trade in slaves, ivory and copper from the Port of Mpinda.
Ponta do Padrão: This is where the Portuguese first landed in Angola in 1482. There is no marine transportation available to visit the site.
Beaches: There are several beaches in and around the Soyo area, including Sereia Beach, Quifuma Beach and Quifuquena Beach. Travel to these areas may require approval from the Angola LNG Security Team.