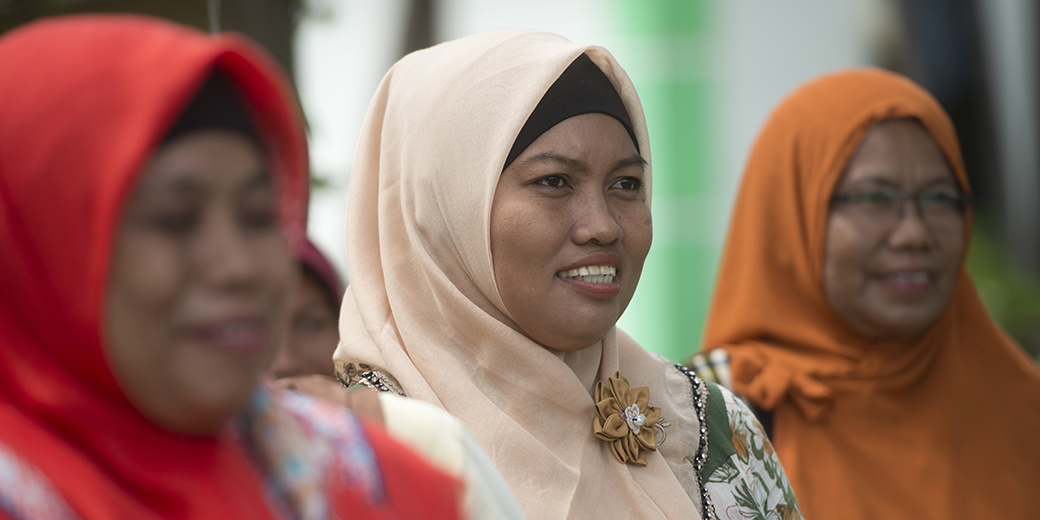 introduction
The following information and pictures are provided to help employees who are considering an assignment see what it is like to work and live in Indonesia.
housing
Inside the compound, there are accommodations for employees and families. There are various types of housing on the compound, including apartments, duplexes and detached houses. These include three- and four-bedroom units. A housing committee assigns housing based on a point system that takes into account PSG and years of service. Employees are assigned a home before the mandatory pre-assignment trip so they can see the house and decide what furniture they would like to ship and what to buy locally.

Very few compound homes are carpeted. Most floors are either hardwood or tile.

At their own expense, employees paint walls and decorate their homes to fit their personal styles and make their children feel comfortable. Kitchens and bathrooms are wired for 110 volt and the rest of the house is 220.
education
There are a variety of school options, both on and off the compound, depending on the children's ages and parents' preferences.

The Pasir Ridge International School, located within the compound, is based on an American curriculum. Pre-school through eighth grade classes are conducted in English. Class sizes are very small, which may require an adjustment for students coming from large schools. The school provides print materials and a CD for parents looking for more information.

The auditorium gives students the opportunity to participate in performances. Students eat lunch in the PRCC outdoor patio. After finishing eighth grade, many students transfer to boarding schools.

view slideshows about balikpapan so you can know what to expect in the following categories:
shopping
on the compound
Because the compound is located near shopping malls and supermarkets, there is no commissary in the compound. Shops are easy to find and downtown streets are well maintained and clean.
transportation
There is a bus service for transportation around the compound.

Chevron expatriates and dependents are provided a driver. Company policy prohibits employees driving the company car in the city. Traffic can be hectic but few accidents occur.
recreational and entertainment
Although maps may indicate there is a lot of beach area, the waterfront near the city is not available for swimming, fishing or water sports.
summary of expatriate living
During the mandatory pre-assignment trip, resident expatriate spouses take the newly assigned spouse shopping so they can see what is available here and can plan shipments accordingly. They send other spouses emails to share what it is like to live in Balikpapan. It allows families to connect and gather information specific to their needs.