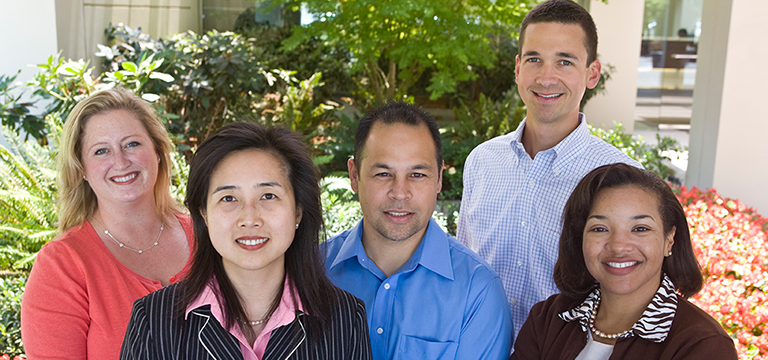 introduction
The following pictures and information are provided to help employees who are considering an assignment in Lafayette, Louisiana to see what it is like to work and live in Lafayette.
Lafayette
is located in Lafayette Parish, Louisiana, United States and is the parish's government seat. It is the largest city in the Acadiana-Lafayette region and is located one hour west of Baton Rouge, the state's capital and two and a half hours west of New Orleans, the state's largest, most well-known city. Lafayette is situated on the Vermilion River and is considered to be the heart of Cajun culture – a blending of French, Spanish and African influences.
Lafayette has more than 125,000 residents.
It has a warm, humid, subtropical climate. July is the warmest month with an average high 91 Fahrenheit (33° Celsius). January is the coldest month with an average low of 40° Fahrenheit (4° Celsius).
Lafayette is serviced by
Lafayette Regional Airport
within the city limits. The airport offers nonstop flights to a number of major western U.S. cities. Most employees own a car and use it as their main mode of transportation.
work environment
The Johnston Street building in Lafayette is a Gulf Of Mexico (GOM) business unit satellite location (GOM business unit's headquarters are in Covington). The building is located in a business-retail district near shopping, the University of Louisiana and numerous restaurants.
GOM's West Facility is housed at the 5750 Johnston Street building; while training is housed at the
Employee Resource Training Center
(ERTC) building (200 Galbert Road also in Lafayette). Approximately 250 employees report to the Johnston Street building daily. The Johnston Street building is an older-style building with a large open parking lot. Most employees work in individual offices. Break rooms and vending machines are available; however, the facility does not have an employee cafeteria that serves hot meals.
There are numerous volunteer and community events offered by the Johnston Street building. Most of these events focus on meeting the needs of the Acadiana community.
The majority of Johnston Street employees work a 9/80 work schedule with alternating Fridays off; however, individual schedules are determined by specific department needs.
Business casual clothing is generally worn.
housing
Lafayette and the surrounding areas offer a number of housing choices, including single family homes, condominiums and apartments. The decision as to where to live is usually based on personal needs, lifestyle preferences and proximity to work and area schools.
Lafayette has homes available to buy and rent. Home square footages vary significantly. The majority of homes offer a private backyard and garage or carport. Condominiums and townhomes, which cater to single employees or those not requiring much space, are also available.
Lafayette has a number of apartment complexes, including several within a five-mile (8 km) driving distance to the Johnston Street building. Renters can find studios, one-, two- and three-bedroom apartments. Rent prices depend on the location and amenities.

With homes or apartments, employees can bring their own furniture or rent partially or fully furnished apartments. Normally, rental agreements are six-, nine- or 12-month contracts. Some apartments may do month-to-month leases for a premium. The first month's rent and a security deposit are due upfront.
Power: All homes and apartments have electricity installed. Residents request that power be turned on through the local provider. A deposit may be required for new customers. Electrical outlets are 110 volts with 220 volts for dryers and washing machines.
Telephone: All homes and apartments are equipped for phone service. Multiple phone lines (for example, phone lines for fax machines or teenage children) can also be installed. Cell phone service is also available. Residents sign up for service through the phone company and are billed on a monthly basis.
Gas: Lafayette gas can be turned on by the local provider and may require a deposit for new customers. Some homes with acreage and on the outskirts of town may have propane tanks on the property. Propane tanks are filled at the resident's expense, as needed. Residents should check with their landlord or realtor to find out what services are required for their home.
Water: All water flowing to homes and apartments has been filtered through city water systems. Water is safe for drinking, cooking, bathing and washing clothes. A water deposit may be required for new customers.
Internet: In general, homes have Internet service capabilities. To reduce costs, most people bundle Internet, phone and cable services through one service provider. Some apartment complexes provide free wireless Internet to their residences. Some coffee shops often provide a free wireless connection for their customers.
education
The Lafayette Parish School System (LPSS) includes 43 schools: 21 elementary schools, 12 middle schools and five high schools. LPSS also has five schools of choice (each with a specific discipline of study), six high school academies, French Immersion, gifted, and alternative programs such as N.P. Moss Annex. For more information, visit the
LPSS website
. Numerous accredited private education institutions are available.

view slideshows about lafayette so you can know what to expect in the following categories:
The Mall of Acadiana is located across from the Chevron office on Johnston Street.

Major department stores include: Dillards, JCPenney, Macy's and Sears with retailers such as Gap, Talbots, Banana Republic and Forever 21.

Some nearby shopping/stores for:
Arts/Crafts: Michaels, Hobby Lobby
Discount Department stores: TJ Maxx, Stein Mart, Kohl's
Electronics: Best Buy, Radio Shack
General Retailer: WalMart, Sam's Club, Target
Furniture: Bed Bath & Beyond, Home furniture, Rooms to Go, Conn's
Home Improvement: Lowes, Home Depot
Pet Supplies: Pet Smart
The closest Outlet mall is the Tanger outlet center located in Gonzales, LA which is 77 miles away.
transportation
Near the Lafayette office there are a variety of options for recreation, entertainment and food.
recreational and entertainment
It is a good idea to gain a basic understanding of the American culture, history and language. Daily interactions and tasks will be completed in English. Chevron offers 80 hours of instruction to expatriate employees and their family members who relocate into the United States.
Pets can be brought into the United States. Dogs and cats must be free of disease when examined by customs. Further veterinarian examination may be required. All animals should have rabies shots 30 days prior to entry. Certain breeds may be required to remain in quarantine for a set time before being allowed into the population. More information about importing pets is available on
Bringing My Pet to the US: Importing My Dog, Cat, Animal
.
United States recognizes religious freedom and there are many different places of worship to chose from depending on your preference.