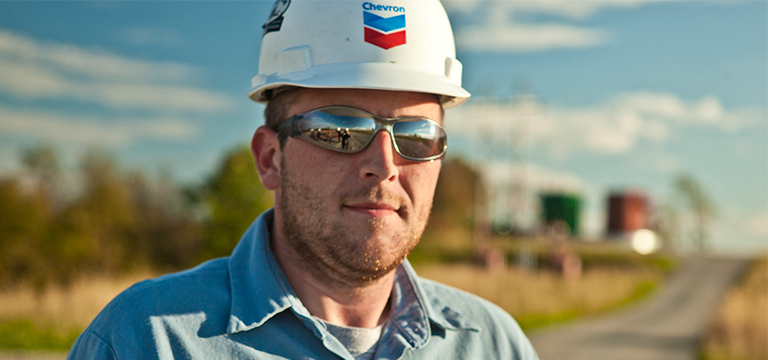 introduction
The following pictures and information are provided to help employees who are considering an assignment in Moon Township, PA see what it is like to work and live there.
Moon Township is located 15 miles northwest of downtown Pittsburgh in the southwestern part of Pennsylvania. It is a 20-minute drive from the Pittsburgh International Airport. Beaches, mountains, lakes and national parks are a few hours away by car.

Moon Township has a population of approximately 23,000 and is a suburb of the city of Pittsburgh, which has more than 300,000 residents. Pittsburgh and its western suburbs offer many distinctive neighborhoods, historical sites, tree-lined streets and upscale shopping.

Pittsburgh and the surrounding area have received many accolades, including:
2006 - Kiplinger Personal Finance Magazine - Smartest Places to Live
2012 – Kiplinger Personal Finance Magazine – Smartest Places to Live
Pittsburgh has four distinct seasons with an average summer temperature of 85°Fahrenheit and lows in the winter reaching 20°Fahrenheit with an average winter snowfall of 3.5 feet.
Pittsburgh has an international airport (PIT) located 15 miles west of downtown Pittsburgh and only 10 minutes from Chevron's offices in Moon Township and offers flights to San Francisco and Houston, making travel between San Ramon and Houston convenient. The airport is served by nonstop flights to and from many U.S. cities, as well as service to international locations. Nonstop service from Pittsburgh to Paris is available, making this one of the fastest ways to get to Europe and beyond. From Paris, you can connect to several destinations including Asia, India, and the Middle East.
Moon Township is nationally recognized for offering residents affordable suburban living. The Pittsburgh and Moon areas have many types of neighborhoods and housing options ranging from single-family homes to townhouses, condos and apartments.
Houses and condominiums are available for purchase and for rent throughout the Moon Township and greater Pittsburgh areas. There are many apartment complexes in the surrounding area that provide short- and long-term rental and lease options.
Short-term fully-furnished corporate apartments that are near the Chevron offices are available and can be leased at
Ventana Hills
.
Merritt Commons Apartments
can also be rented short or long-term.
Pittsburgh Moves
is an excellent website recommended to help you with your home search. It includes an effective search engine and a mortgage calculator that includes property taxes.
Power: All homes and apartments have electricity installed. Residents request that power be turned on with the local provider. Services are billed monthly. Area providers include:
FirstEnergy
Duquesne Light
Penn Power Company
Electrical outlets are 110 volts with 220 volts for dryers and washing machines.
Telephone: All homes and apartments are equipped for phone service. Multiple phone lines (for example, phone lines for fax machines or teenage children) can also be installed. Cell phone service is also available. Residents sign up for service through the phone company and are billed on a monthly basis. Area suppliers include Xfinity and Verizon.
Gas: In most areas, one company provides gas and electric service. In certain areas of town, electricity and gas services are provided by separate companies. Some homes with acreage and on the outskirts of town may have propane tanks on the property. Propane tanks are filled at the resident's expense, as needed. Residents should check with their landlord or realtor to find out what services are required for their home.
Water: All water flowing to homes and apartments has been filtered through city water systems. Water is safe for drinking, cooking, bathing and washing clothes. In some of the more rural areas well water and septic systems are in use.
Internet: In general, homes have Internet service capabilities. To reduce costs, most people bundle Internet, phone and cable services through one service provider. Some apartment complexes provide free wireless Internet to their residents. Service providers include Comcast and Verizon. Coffee shops often provide free wireless connection for their customers. Local libraries have computers with Internet access for public use.
work environment
Chevron has approximately 400 employees in Moon Township at two office buildings that are within a mile of each other. These offices provide an open cubicle work environment with several private offices for management. There are multiple meeting rooms available at each building.
The offices are within two to three minutes driving distance of restaurants, banks, and shopping.
There are numerous volunteer and community events offered by the Johnston Street building. Most of these events focus on meeting the needs of the Acadiana community. Construction planning is underway for a new first-class facility that will accommodate our current Moon Township workforce as well as provide ample space to support our future growth. While much of the design work is in the early stages, the new campus is expected to include many of the same amenities that are present in Chevron locations elsewhere, such as a fitness center, central coffee lounge, cafeteria, outside meeting spaces and parking. Business casual clothing is typically worn. On Fridays, employees in our main office dress casually and may wear jeans.
The Moon Township offices offer both the traditional 5/40 and the 9/80 schedules.
first-class facility for growing workforce
A new first-class facility is planned to accommodate our current Moon Township workforce as well as provide ample space to support future growth. The new campus is expected to include many of the same amenities that are present in Chevron locations elsewhere, such as a fitness center, central coffee lounge, cafeteria, outside meeting spaces and parking.
education
Pittsburgh has many private and public school choices.

Moon Township residents have access to excellent public schools for elementary through high school aged children:
High school and middle school facilities are situated on a 30-acre campus in the center of Moon Township near Moon Stadium and other athletic facilities.
There are five elementary schools located in neighborhoods throughout the district.
Several colleges and universities are also located throughout the Greater Pittsburgh Region:
special needs

view slideshows about moon township so you can know what to expect in the following categories:

transportation
Most employees who work in the Moon Township offices drive to work in their own vehicles. The commute time can range from 10 minutes to 45 minutes depending on where you live and the time of day.
In order to buy a car you need a PA state license or ID. Requirements for Pennsylvania can be found on the Pennsylvania Department of Transportation's
website
.
There is a van to transport employees between the two Moon locations. The parking is free. There is no public transportation to any of AMBU locations.
recreation and entertainment
There are many popular attractions ranging from the Children's Museum, the Pittsburgh Zoo and PPG Aquarium, and Carnegie Museums to professional sporting events and ballets. Depending on the time of the year you can enjoy a range of outdoor activities such as snow skiing, boating, mountain biking, camping, hunting and fishing.

Professional sports teams include the Pittsburgh Steelers (American football) hosted at Heinz Field, Pittsburgh Penguins (ice hockey) in new Consol Energy Center and Pittsburgh Pirates (baseball) played at PNC Park.

There is a bike/jogging trail that runs from Pittsburgh to Washington, DC. The Great Allegheny Passage offers hiking and biking between the two cities and extends for 150 miles, connecting the two locations.
places to see
Light-Up Night (downtown Pittsburgh) – the official kick-off of the holiday season.
It is a good idea to gain a basic understanding of the American culture, history and language. Daily interactions and tasks will be completed in English. Chevron offers 80 hours of instruction to expatriate employees and their family members who relocate into the United States.
Pets can be brought into the United States. Dogs and cats must be free of disease when examined by customs. Further veterinarian examination may be required. All animals should have rabies shots 30 days prior to entry. Certain breeds may be required to remain in quarantine for a set time before being allowed into the population. More information about importing pets is available on
Foreign Born website
. Some rentals do not allow pets to be brought to the premises.
Pennsylvania recognizes religious freedom. There are more than 1,000 cultural and religious options for worship ranging from Roman Catholic, Jewish, Protestant, Hindu, Muslim, and Buddhist. The
Sri Venkateswara Temple
in Penn Hills is the center for Hindu faith in the area. The
Rodef Shalom
Jewish congregation is located on Fifth Avenue in Pittsburgh.