You are about to proceed to a third-party tool managed by a third-party administrator for Chevron benefit plans and programs.

If you are enrolled in the Chevron Mental Health and Substance Use Disorder Plan, access MDLIVE for confidential telebehavioral health services right from home, with your laptop, tablet, or smartphone.

You can access this service from a Chevron computer, from your home computer, on your smart phone or tablet with Internet access enabled.

get your member ID
To register for this service, you first need your Beacon Member ID. Beacon doesn't issue ID cards for this benefit, so call Beacon Health Options to obtain your identification number (see below for contact information).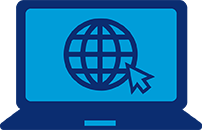 register on the website opens in new window
When you use the MDLIVE website for your telebehavioral health visit, your visit will be conducted online in a web browser using your computer's microphone. If you have a computer or laptop with internet access, you can register and access from the MDLIVE website. Have your Beacon Member ID ready. Answer questions when prompted, then set up a personalized MDLIVE account, including your own username and password.

register by phone
You can also register for MDLIVE by phone with Sophie the AppBot or by calling MDLIVE. Text CHEVRON (all capital letters) to the Sophie AppBot at 635-483 and answer the questions posed by the secure application. Have your Beacon Member ID ready. Call MDLIVE directly for help registering an account (see below for contact information).
mental health and substance use disorder plan (U.S.-payroll employees)
Plan Type Mental Health and Substance Use Disorder
Eligibility U.S. Payroll Employees
Enrollment Coverage automatic, if eligible. View eligibility on BenefitConnect or call the HR Service Center.
Claims Administrator Beacon Health Options
Phone - Beacon 1-800-847-2438 (714-763-2420 outside the U.S.)
Phone - MDLive For telebehavioral health services 1-888-430-4827
Website www.achievesolutions.net/chevron
Virtual Visits / Telehealth Access MD Live ǀ Learn more here
Claim form Forms Library
Address Beacon Health Options ǀ P.O. Box 1290 ǀ Latham, NY 12110
mental health and substance use disorder plan (expatriates in the U.S.)
Plan Type Mental Health and Substance Use Disorder
Eligibility Expatriates on assignment in the U.S.
Enrollment Coverage automatic, if eligible. View eligibility on BenefitConnect or call the HR Service Center.
Claims Administrator Beacon Health Options
Phone - Beacon 1-800-847-2438 (714-763-2420 outside the U.S.)
Phone - MDLive For telebehavioral health services 1-888-430-4827
Website www.achievesolutions.net/chevron
Virtual Visits / Telehealth Access MD Live ǀ Learn more here
Claim form Forms Library
Address Beacon Health Options ǀ P.O. Box 1290 ǀ Latham, NY 12110