You are about to proceed to a third-party website managed by a third-party administrator for Chevron benefit plans and programs.

Access the Anthem website if you need to manage medical services under your Chevron Medical PPO, High Deductible Health Plan, or High Deductible Health Plan Basic benefit:
View benefit coverage details.
View your year-to-date out-of-pocket spending (plan usage).
View claim information and status.
Submit a claim for out-of-network services (website only, not available from mobile app).
Get a copy of your Member ID card.
Find a network provider.
Learn about and use other programs, tools and resources provided by this claims administrator, including LiveHealth Online and the Engage tool.
You can access the website from a Chevron computer, from your home computer, on your smart phone or tablet with Internet access enabled.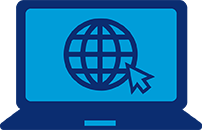 Access the Anthem website at anthem.com/ca to login to get started.

first time?
If you have newly enrolled in the Chevron Medical PPO Plan, the HDHDP or the HDHP basic, you will need the information included on your Member ID card to register.

mobile app
Anthem offers the Sydney Health app so you can manage your medical benefits anytime and anywhere you go. You'll need the information provided on your Member ID card to register. Available on the Apple App Store or from Google Play. Note: Claims submission not currently available.