You are about to proceed to a third-party website managed by a third-party administrator for Chevron benefit plans and programs.

Access the Anthem website if you need to manage your Chevron Health Care Spending Account (HCSA) or Dependent Day Care Spending Account (DCSA) benefit:
View current flexible spending account balance.
View claims information and status.
Submit a claim for eligible expenses.
Learn about eligible expenses and use other programs, tools and resources provided by this claims administrator.
You can access the website from a Chevron computer, from your home computer, on your smart phone or tablet with Internet access enabled.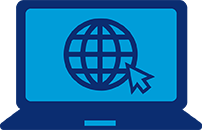 Access the Anthem website at anthem.com/ca to login to get started.

mobile app
Anthem offers the Sydney Health app so you can manage your flexible spending account anytime and anywhere you go. Available on the Apple App Store or from Google Play.

first time?
If this is your first time to access your account, see the full instructions below.

first time access instructions
If you are also currently a participant in the Chevron Medical PPO Plan, the HDHDP or the HDHP basic, you can use the same account login to access your HCSA or DCSA account(s) on the Anthem website. If you have not already registered on the Anthem website, you will need the information included on your Member ID card to register. If you are not currently enrolled in a Chevron medical plan with Anthem, you will receive a letter from Anthem with the User ID information you will need to register and create an account on the Anthem website.

tip for accessing your account
After you've logged into your account on the Anthem website or the mobile app, look for Spending Accounts under the My Plan tab. From there, choose Manage your account, then the house icon on the left side of the toolbar to access your Spending Account Dashboard. From your Spending Account Dashboard you can review your account activity, manage claims, set up direct deposit and access other flexible spending account resources and information.
health care spending account (HCSA)
Plan Type Flexible Spending Account Plan
Eligibility U.S. Payroll Employees
Enrollment Enroll on BenefitConnect or call the HR Service Center
Claims Administrator Anthem Blue Cross
Phone Talk to Anthem directly for account balance, claims and reimbursements at 1-844-627-1632
Phone To enroll or to change contribution election due to a life event, talk to the HR Service Center (Choose the Manage Benefits option, then Health benefits)
Website For account balance, claims and reimbursements, go to anthem.com/ca
Website To enroll or to change contribution election due to a life event, go to the BenefitConnect website.
Mobile App Sydney Health app from Apple App Store or Google Play
Claim Form Forms Library
Address Anthem Blue Cross FSA Claims | PO Box 161606 | Altamonte Springs, FL 32716
dependent day care spending account (DCSA)
Plan Type Flexible Spending Account Plan
Eligibility U.S. Payroll Employees
Enrollment Enroll on BenefitConnect or call the HR Service Center
Claims Administrator Anthem Blue Cross
Phone Talk to Anthem directly for account balance, claims and reimbursements at 1-844-627-1632
Phone To enroll or to change contribution election due to a life event, talk to the HR Service Center (Choose the Manage Benefits option, then Health benefits)
Website For account balance, claims and reimbursements, go to anthem.com/ca
Website To enroll or to change contribution election due to a life event, go to the BenefitConnect website.
Mobile App Sydney Health app from Apple App Store or Google Play
Claim Form Forms Library
Address Anthem Blue Cross FSA Claims | PO Box 161606 | Altamonte Springs, FL 32716