anthem live health online
You are about to proceed to a third-party tool managed by a third-party administrator for Chevron benefit plans and programs.

If you are enrolled in the Chevron Medical PPO, High Deductible Health Plan, or High Deductible Health Plan Basic, access Anthem LiveHealth Online to visit with a doctor for minor issues, right from home, with your mobile device or a computer with a webcam.

You can access this service from a Chevron computer, from your home computer, on your smart phone or tablet with Internet access enabled.

step one: register
When you register for the first time, choose Sign Up, and provide your personal information as prompted on the screen. Be sure to have your Anthem ID card handy to enter your insurance information. For the question "Do you have insurance?" click Yes. For Health Plan, select Anthem Blue Cross (CA). For Subscriber ID, enter all the letters and numbers of your member identification number located on your ID card. You do not need a service key.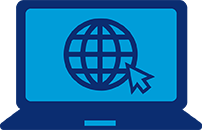 talk to doctor from your computer opens in new window
If you have a computer or laptop with internet access, you can access this service by going to livehealthonline.com. Your virtual visit will be conducted online in a web browser using your computer's microphone. During periods of high volume, you can choose to receive a text when the doctor is ready. To use this service, enter your phone number, leave your web browser open, and then you can walk away from your computer until you get the text message when your doctor is ready to see you.

talk to doctor from mobile device
You can also use this service from your smart phone or tablet by downloading the Live Health Online app. Available on the Apple App Store or from Google Play. From the mobile app you have the option to conduct a phone call visit or a video visit. During periods of high volume, you will be provided the option to get a phone callback, in states where it is allowed. If you chose this option, you don't need to continue to wait in line on your mobile device; your doctor will call you back for a phone call visit. If you prefer to have a video visit, you'll need to continue to wait in the virtual waiting room on your mobile device until your provider is available.
visits for covered dependents
If your virtual visit is for a covered dependent under age 18, you'll need to add your dependent to your employee LiveHealth Online profile (a parent must be present in the video for an online visit). If your virtual visit is for a covered dependent over age 18 or a spouse or domestic partner, these participants need to create their own personal LiveHealth Online profile.