You are immediately eligible to participate in the ESIP if you work for a participating company and are paid on the U.S. payroll.
If you are a new hire, you will receive information from Fidelity with instructions to enroll and how to access your account.
You must enroll if you want to participate in the ESIP.
You will need the following information to enroll:
Last 4 digits of your Social Security or Taxpayer Identification number
First and Last Name
Date of Birth
Fidelity uses two-factor authentication as an added security measure when you perform certain actions on NetBenefits.
You can enroll in one of three ways:

easyenroll feature
Use the EasyEnroll feature and enroll in just 60 seconds. Go to netbenefits.com/easy from your mobile device or computer.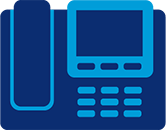 by phone
To enroll by phone, call Fidelity. Call the HR Service Center and choose the ESIP menu option.

log on to fidelity netbenefits®
Log on to Fidelity NetBenefits® at netbenefits.com. You will first need to set up a username and password by clicking Register as a new user.
download the app
After you set up your username and password on the NetBenefits website, you can download the Fidelity NetBenefits app from the Apple App Store or Google Play. With the mobile app, you can:
Monitor your account balances.
Review and change investments.
Update your contribution amount.
Get your personal rate of return.
Access financial wellness article, videos and podcasts.
employee investment savings plan (ESIP)