You are about to proceed to a third-party website managed by a third-party administrator for Chevron benefit plans and programs.

Login to your BenefitWallet Member Portal account to:
View current HSA account balance
Submit reimbursements
Invest your HSA account
Access the BenefitConnect website for following BenefitWallet HSA transactions:
To enroll and open a BenefitWallet HSA account
To change your payroll contribution
To stop or start your payroll contributions
You can login to your BenefitWallet Member Portal account from a Chevron computer, from your home computer, on your smart phone or tablet with Internet access enabled.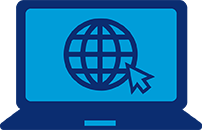 go to website opens in new window

You can use automatic sign-in technology to access your account from the BenefitConnect website. Access BenefitConnect, then go to the I need to ... tab and choose Manage my BenefitWallet HSA from the Health & Welfare submenu.

mobile app
The BenefitWallet mobile app is available from the Apple App Store or from Google Play. Login using the same password as the BenefitWallet website.
benefitwallet health savings account (HSA)
Type Health Savings Account
Eligibility U.S. Payroll Employees participating in the HDHP or HDHP Basic and who meet eligibility requirements in IRS Publication 969.
Enrollment For payroll deductions, enroll on BenefitConnect or call the HR Service Center
Administrator BenefitWallet
Phone Talk to the HR Service Center to stop, start or change your payroll contribution elections. (Choose the Manage Benefits option, then Health Benefits)
Phone Talk to BenefitWallet directly for all other account needs at 1-855-234-7722.
Website Go to the BenefitConnect website to stop, start or change your payroll contribution elections.
Website Go to the BenefitWallet website to for all other account management activities, including investing your contributions.
Mobile App BenefitWallet app on the Apple App Store or from Google Play
Beneficiary Designations Get started here
Email Questions only at info.mybenefitwallet@conduent.com
Forms Forms Library