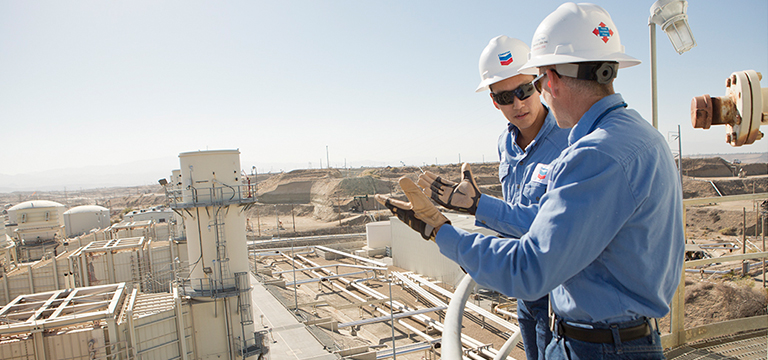 Bakersfield is located in the Central Valley of California. The city is just a few hours drive from dozens of beaches, deserts, national parks, and famed tourist attractions, such as San Francisco, Los Angeles, Hollywood, Disneyland, and Las Vegas. Bakersfield is one of the fastest-growing cities in the United States. The Bakersfield metro area has a population of approximately 380,000 residents (as of 2017).
The average temperature in the summer is 90° F (32° C) Temperatures can get as high as 110 during these months, however, there is no humidity. The average temperature in the winter is between 45° and 50° F (7° and 10° C).
Bakersfield has its own airport, Meadows Field (BFL), which offers nonstop flights to a number of major western U.S. cities.

Los Angeles International Airport (LAX), which is about two hours away, is the nearest international airport. If you do not wish to leave your personal car there while away, there is a bus service that travels from Bakersfield to LAX.
work environment
Chevron's operating fields are spread over three counties that span the San Joaquin Valley. Round trip is over 300 miles.
housing
Bakersfield offers a number of housing choices, including single family homes, condominiums, and apartments. The decision as to where to live is usually based on personal needs, lifestyle preferences, and proximity to work and area schools.
Bakersfield has available, both homes to buy and rent. The average-sized home is about 2,400 square feet, and more than half of the homes in Bakersfield have their own swimming pool. Many housing tracts are in gated communities that provide a clubhouse and community swimming pool for use by owners and renters.
Bakersfield has a number of apartment complexes, including several within a five-mile (8 km) driving distance to the Camino Media office. Renters can find studios, one-, two- and three-bedroom apartments. Facilities typically include security, covered parking, health clubs, swimming pools, barbeques, spas and clubhouses. Some include Internet services and basketball, tennis and volleyball courts. Small pets are accepted at some facilities, but an extra security deposit may be required.

The rent price is dependent on the location and amenities.

With homes or apartments, employees can bring their own furniture or rent partially or fully furnished apartments. Rental agreements are normally on a one – two year lease basis. The first month's rent and a security deposit are due upfront.
Power: All homes and apartments have electricity installed. Residents request that power be turned on with the local provider. Services are billed monthly.
Electrical outlets are 110 volts with 220 volts for dryers and washing machines.
Telephone: All homes and apartments are equipped for phone service. Multiple phone lines (for example, phone lines for fax machines or teenage children) can also be installed. Cell phone service is also available. Residents sign up for service through the phone company and are billed on a monthly basis.
Gas: In most areas, one company provides gas and electric service. In certain areas of town, electricity and gas services are provided by separate companies. Some homes with acreage and on the outskirts of town may have propane tanks on the property. Propane tanks are filled at the resident's expense, as needed. Residents should check with their landlord or realtor to find out what services are required for their home.
Water: All water flowing to homes and apartments has been filtered through city water systems. Water is safe for drinking, cooking, bathing and washing clothes.
Internet: In general, homes have Internet service capabilities. To reduce costs, most people bundle Internet, phone and cable services through one service provider. Some apartment complexes provide free wireless Internet to their residents. Coffee shops often provide a free wireless connection for their customers. Local libraries have computers with Internet access for public use.

view slideshows about bakersfield so you can know what to expect in the following categories:
shopping
There are a variety of food, clothing, furniture and household items available in Bakersfield. And just a few hours away are major cities (for example, Los Angeles and San Francisco) where a wider range of imported items can be found.
transportation
One of the benefits of a smaller town is no metropolitan traffic, although it can get heavy at certain times of the day. It is heaviest during the peak morning and evening commute times. Even so, most commutes take no more than 15 to 30 minutes across town.

Transportation services, including taxicabs, buses and area transits, are available for a fee.

recreational and entertainment
Bakersfield is a metropolis full of activities and entertainment.